Bauer to launch classical station Scala Radio
Simon Mayo is returning to daily radio with Bauer from 4th March as host of mid mornings on a new classical music station called Scala Radio.
The station will be the first national classical station in nearly 30 years and is set to challenge Classic FM.
RadioToday understands it will broadcast on the SDL national DAB multiplex, replacing heat Radio.
Bauer says the station will bring together "familiar masters along with fresh and exciting new classical pieces" and will be "presented with an informal 'come as you are' attitude," adding that "the new station will surprise and delight listeners with its accessible tone and unique format inspiring musical discovery, along with interesting conversation and features."
Simon Mayo will host 10am-1pm with celebrity interviews, listener interaction and a new re-imagined 'Classical Confessions' feature.
Other presenters will include former CBBC host Angellica Bell, Mayo's 5 live partner Mark Kermode, former LBC newsreader Chris Rogers, ex Radio 2 announcer Charles Nove, Planet Rock's Sam Hughes and ex Classic FM presenters Mark Forrest and Jamie Crick. There will also be weekend slots for music producers Goldie and William Orbit.
Music played on Scala Radio will range from Mozart and Holst to new works from living composers such as Karl Jenkins, Rebecca Dale, Alexis Ffrench and Jonny Greenwood & Radiohead's Thom Yorke (Radiohead). The station will also feature film scores and support the arts and musical communities. There will also be topical shows covering the influence of classical music in gaming, mindfulness and special guest weekly round ups. The sound of the station has already been created, with bespoke scores recorded by The City of Prague Philharmonic.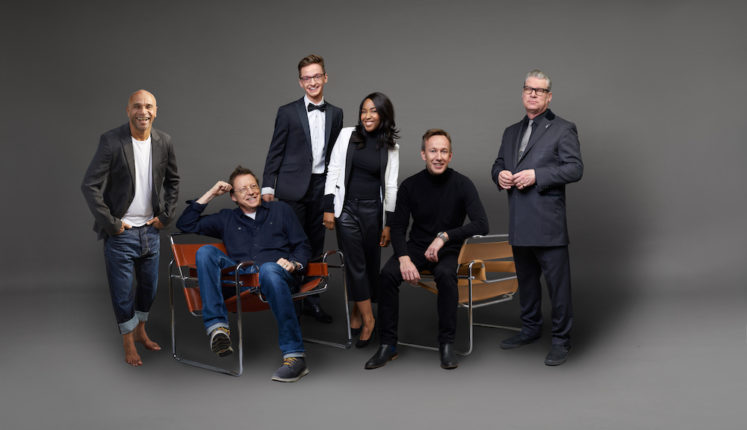 Simon Mayo says: "There are hundreds of radio stations playing rock and pop, and only two classical music stations – until now. We're different because we're going all out to entertain, laugh with the listeners, and have a good time. Some of it will be familiar, some new and exciting but all timeless, beautiful and all absolutely relevant to today."
Steve Parkinson, Bauer Group Managing Director, National Radio said: "We are launching new radio brands at great velocity and we believe that Scala is the most exciting new personality-led radio station launch in years. The mix of music, personality and conversation will make it both intriguing and completely unique. We've completely re-imagined a format and designed it to appeal to a modern audience. This will be the very best in classical music for today."
So the secret is out and I said it might be somewhat startling (wait, what?) Scala Radio is the rather fabulous and sparkly new classical music station for the UK. Launch date is March 4th and my show will be 10am-1pm. @ScalaRadio

— Simon Mayo (@simonmayo) January 21, 2019
400+ radio stations in UK and only 2 of them are classical. Time for a change! Our whole approach to this will be different. Scala will be an entertainment station. Guests, features, (confessions seems a good idea to me) and some of that all-request magic too.@ScalaRadio

— Simon Mayo (@simonmayo) January 21, 2019
RadioToday's take
There have been rumours for a few weeks that Bauer was up to something with a new station or two to announce – and this is the big one! Simon Mayo was destined for a daily show on commercial radio after announcing his departure from Radio 2 late last year. Gossip suggested Smooth or Virgin could sign him, so his fans and listeners will probably be surprised to learn that it's a start-up digital-only station playing classical music.
Bauer is going in hard against Global's long-established Classic FM here – and has a few former Classic FM names on the schedule such as Jamie Crick and Mark Forrest. From a standing start it will have a job on its hands to take audience and market share from Classic FM – so Bauer will need a long-term game plan for this one. It looks like the investment in talent and distribution is there, so it's sure to be an exciting year in the Global-Bauer battle for listeners' ears!