BBC Local Radio looking to attract younger audiences
BBC Local Radio is changing its music policy in a bid to increase community visibility and appeal to younger audiences.
The network of 39 stations will also hold open auditions to find new radio presenters as part of its mission to reinvent itself.
Last year each station reintroduced a local evening show, with new talent making up the majority of the new programmng. Shows fronted by diverse new talent including the Lord Mayor of Sheffield Magid Magid, a finalist from The Voice, and the 24-year-old Director of Music at Pembroke College, Cambridge.
Now it's hoped holding open auditions will uncover even more new talent, in a plan announced today by BBC England's Head of Audio and Digital Chris Burns.
She has also revealed the BBC's 39 local radio stations in England will work to modernise the music they play, focus on reflecting the communities they serve beyond just reporting news, and partner with other parts of the BBC to provide a platform for their local content including BBC Sounds.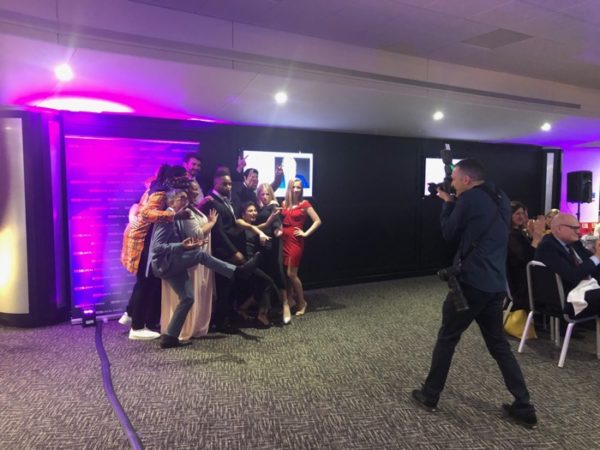 Chris Burns says: "We need to change because the way in which our audiences are consuming audio is changing. The success of streaming services, podcasts and catch-up radio prove there is much more competition for people's ears. But it also proves the demand is there. The market is expanding.
"This is an exciting time for radio and there is a unique opportunity for BBC local radio. As commercial radio becomes increasingly network-based and local newspapers face continuing decline, I want us to make localness our key feature. Our role is to reflect the communities and own the local conversation, on all platforms – linear and digital.
"And we must be the entry point for new talent into the BBC. BBC local radio has a great tradition of uncovering and nurturing new talent. That must be strengthened as we seek to engage younger audiences."
Chris Burns was appointed to run BBC local radio in 2018 and started the role in November. She has outlined her plan for the service, focusing on uncovering and nurturing new talent, increasing visibility in local communities and appealing to younger audiences. The nationwide talent search is a key part of the plan. The audition process will also be turned into a podcast.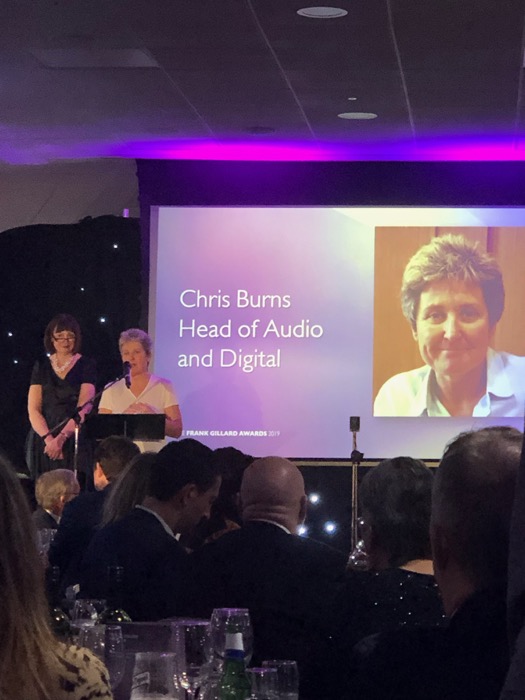 Stations will be launching their talent searches soon, with BBC Radio Lincolnshire's search already underway. Similar searches have already been run by stations in Humberside, Leeds, Nottingham and Sheffield. The aim of the open auditions is to find potential presenters who wouldn't normally emerge through the conventional BBC recruitment process.
The changes have been brought about following an announcement in November 2017 by the Director-General Tony Hall who renewed the BBC's commitment to local radio. Lord Hall said BBC local radio stations should reflect their community and establish their own sound and personality.
Since then the 39 local radio stations in England have all recruited a community producer and launched new programming in the evenings and appointed presenters new to radio.
The new presenters include:
The Director of Music at Pembroke College, Cambridge Anna Lapwood (the youngest director of music in the college's history) presents Classical Cambridgeshire on Radio Cambridgeshire.
Singer Letitia George, who was a contestant on The Voice, presents The C Word on BBC Coventry and Warwickshire.
Anand Bhatt presents The Curry Show, the BBC's first ever radio show dedicated to curry.
Summaya Mughal is the new evening show presenter on BBC Radio Nottingham. Summaya was selected following an open audition.
The Lord Mayor of Sheffield Magid Magid is one of the presenters on Radio Sheffield. He is the first Lord Mayor to have his own show on a BBC Radio station.
Award-winning comedian Judi Love presents The Scene on BBC Radio London which discusses some thought provoking topics with artistic people.
Former Leeds United player Sanchez Payne is one of the presenters on the Monday Night MixTape on BBC Radio Leeds.
DJ and rapper Vital (real name Vernon Caisley) from Wolverhampton is the presenter of BBC WM's Tuesday evening show which aims to promote local artists.
On BBC Radio Humberside, the line-up includes a new show for Kofi Smiles who became the station's Face of Hull in 2017 following an open audition.
Kyle Walker presents The Dead Good Show on BBC Radio Manchester looking at topical issues that matter to young people.
Lucas Yeomans brings new music to his evening show on BBC Radio Stoke as he explores upcoming music acts from the region.
RadioToday's take
At a time when commercial radio is offering more networking and streamlined brands, and offering more of a showbiz and entertainment factor, it's only right that there should be an alternative in every marketplace to bring 'proper local radio' to the community.
But if group management is continuing to give local radio stations central instructions on how to do that then nothing will change. Locally, not centrally programmed stations using the backup power of the BBC is surely the way forward here.