Beverley Turner leaves LBC highlighting gender imbalance
LBC weekend presenter Beverley Turner has left the station after four years, highlighting there is now only one woman left on the schedule.
Beverley tweeted a thread of six messages on Saturday, saying how she would normally be preparing for her show but is instead going to hang out with the family.
The journalist was full of praise for the station, saying it remains the best place for news & current affairs. She said: "I am so grateful for having honed the skill of banging on with nothing but a big story and the most diverse callers imaginable. There is no bigger broadcasting challenge. Once you can do LBC, you can do anything."
But then turns to address the sex and skin colour of the remaining presenters: "There remains ONE female presenter and 19 men, (only one of which is not white). This is a shame in 2019," Beverley said.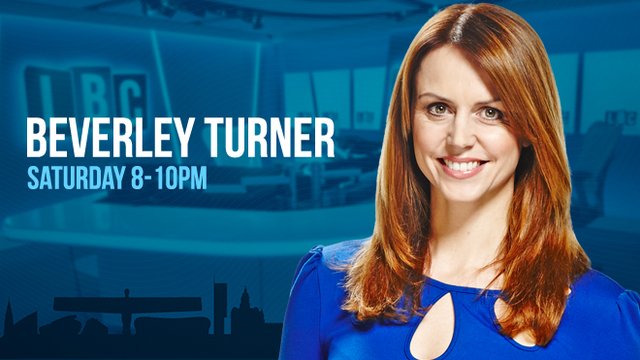 With Beverley gone, Shelagh Fogarty remains the only woman on the schedule, each weekday afternoon from 1pm till 4pm. The rest of the daytime line-up consists of Steve Allen, Nick Ferrari, James O'Brien, Eddie Mair, Nigel Farage, Iain Dale, Tom Swarbrick and Darren Adam.
Responding to the tweet when asked by RadioToday, an LBC Spokesperson said: "Beverley's contract had naturally expired and was not renewed. This had nothing to do with gender ratio, decisions are made on editorial grounds."
Beverley joined LBC in 2015 after working at BBC Radio 5 Live and a number of on-screen presenting roles for ITV and Sky.
One listener replied with; "The array of talent on LBC is amazing. It's 2019… who even clocks the sex of the presenter anymore," with many more saying how much they will miss listening to Beverley.
As it's a saturday, I would normally be thinking about stories to discuss on @LBC. But I wanted to let you know that I will no longer be working at the station I hugely admire. Having spent four years of wknds with you, the listeners, it's time to hang out with the family..contd

— Beverley Turner (@beverleyturner) January 5, 2019