Deezer creates subscription-free radio app
Radio By Deezer is a new free app launched on the Android platform providing access to 30,000 radio stations worldwide.
Whilst similar to TuneIn and other apps providing access to radio stations on smartphones, Radio By Deezer will users can 'like' any song they hear from the radio and immediately add to their 'Favourite Tracks' library within 'Radio By Deezer'.
Olivier Miljeu, Product Manager of Radio By Deezer, commented: "Radio fans deserve an experience tailored to their exact needs. Our easy to use app provides fast access to their favourite stations, all with an undisturbed, ad-free, listening experience. Gone are the days of thinking it's too late to get the song you just heard on the radio, and now with just a quick tap you can add it straight to your library!"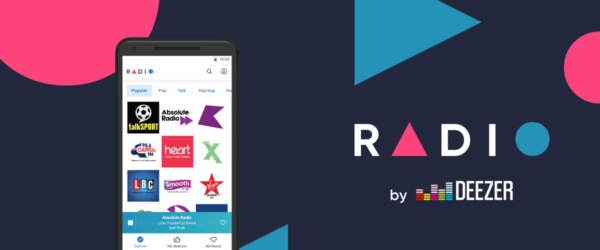 'Radio By Deezer' is currently available for Android only, with an iOS version due soon. It is available from today to download for free without additional adverts.