Winners announced for New York Radio Awards
Indie Almost Tangible has earned the title of Production Company of the Year at the New York Festivals Radio Awards 2019.
They also picked up the distinguished Grand Award for "Macbeth".
The podcast was recorded live on location at Glamis Castle with a cast and crew of 25. Macbeth also earned 4 Gold trophies for Best Digital Drama Programme, Best Director, Best Sound, and Drama Podcast.
Charlotte Melén, Founder, Almost Tangible said: "We are absolutely delighted to receive a Grand Award for 'Macbeth' and to be named Production Company Of The Year. Alongside the incredible response from our audience, being recognised by the NYF Radio Awards proves there is a growing appetite and appreciation for immersive audio experiences.
"It's hugely exciting to enter the next phase of our development at a time when audio is booming. We are expanding our collaborative network and brand partnerships, growing our community and putting together a season of work that will champion new voices and new writing alongside more established pieces of work."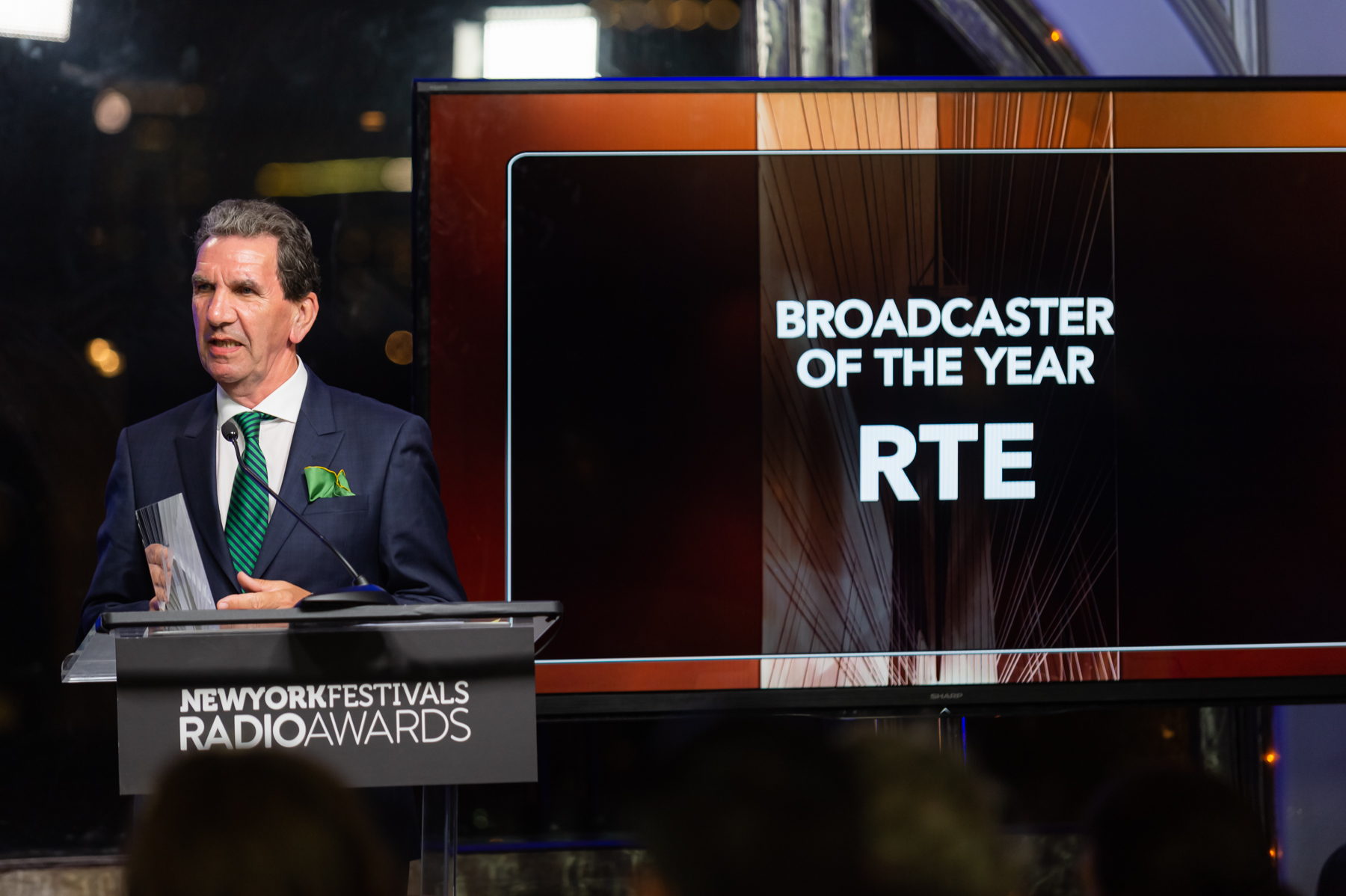 Other winners from the UK include Magic Radio, BBC Radio 1, Radio 2, Radio 4, Radio York, BBC WM, World Service, BBC NI, Metro / TFM's Night Owls, TBC Audio, TBI Media, Forces Radio, Resonance FM, and Absolute Radio.
At BFBS, weekly military and defence discussion programme Sitrep, was awarded a Bronze in the Best Regularly Scheduled Talk Programme category. Away From You – The Story of the Afghan Interpreters picked up a Silver in the Heroes category and a Bronze in the Human Rights category.
I Am Invictus was also a finalist in the Heroes category.
Nicky Ness, Director of Forces Broadcasting and Entertainment said: "BFBS Radio has a long history of success in the New York Festivals Radio Awards and I'm delighted that our work has been recognised again in 2019.
"We're absolutely committed to keeping our Armed Forces in the public eye and very proud of our high quality production values, trusted news and factual content and the creative story telling that is at the heart of everything we do. BFBS is a world class broadcaster and digital content creator and to be recognised as such as we celebrate 75 years makes this even more special."
As well as UK indie Almost Tangible getting the top production prize, many other production companies won awards – 27 in total, along with 5 additional finalist entries.
Winning companies include TBI Media, Bafflegab, Plan A, B7, Square Dog, Eyebrow, Ebow, Magnum Opus, Somethin' Else (with Radiocentre and Radio Academy for Mental Health Minute), Boffin, Reduced Listening, TBC Audio, Howlett Media, Warsaw Pact, and Almost Tangible which won the Grand Award for its production of Macbeth.
Will Jackson, Managing Director of AudioUK, the trade association for independent UK audio production companies, said: "Once again the UK independent sector has shown the high quality of programmes it produces. To win the Grand Award plus 11 Golds is a huge achievement, and overall our sector won 27 awards. I'd like to congratulate the various companies, based around the UK, on their success."
RTÉ Ireland was honored with the title of Broadcaster of Year for the third consecutive year. The network earned a number of awards, and Gold trophies winners include "The Summer Of Astral Weeks" (RTÉ Radio 1), "The Yellow Line" (RTÉ Radio 1), "The lyric Concert" (RTE Lyric FM), "The Announcement" (RTÉ Radio 1), and "Finding Private Branch" (RTÉ Radio 1).
Tom McGuire, Head of RTÉ Radio said: "At RTÉ Radio we are immensely proud to be 'Broadcaster of the Year' for the third successive year at the New York Festivals. The ultimate listening experience at RTÉ is a tribute to the production, research, sound quality, presentation and storytelling of dedicated and professional broadcasters. We look forward to 'Trumpeting' our success and continuing to 'make Radio great!"
For the complete list of 2019's award winners, visit here.