More Radio supports children's charity with local events
A donation of £1,275.41 has been made to a children's charity by More Radio.
The station handed over the cheque to Rockinghorse after raising money at two events – More Radio's East Sussex Awards which took place in July, and More Radio Live which played host to a number of tribute acts last weekend.
David Cunningham, Group Operations Director at More Radio says he is pleased to have supported Rockinghorse: "More Radio was delighted to work with Rockinghorse. It is a wonderful charity that does such great work helping poorly young people in Sussex. We'd like to thank all those who attended for their generosity."
Terrina Barnes is Corporate Fundraising Manager at Rockinghorse and is very grateful for the support. She says, "We have really enjoyed working with More Radio as beneficiary of these two events.
"Their annual East Sussex Awards plays such an important part in recognising truly deserving businesses, community groups and individuals in the county and we were delighted to be a small part of the event.
"Saturday night's More Radio Live event was brilliant, and it was great to be part of it. Thanks to More Radio's support, we are able to increase awareness of our work across both East and West Sussex. Thanks also to More Radio's listeners for being so supportive of our charity and donating so generously."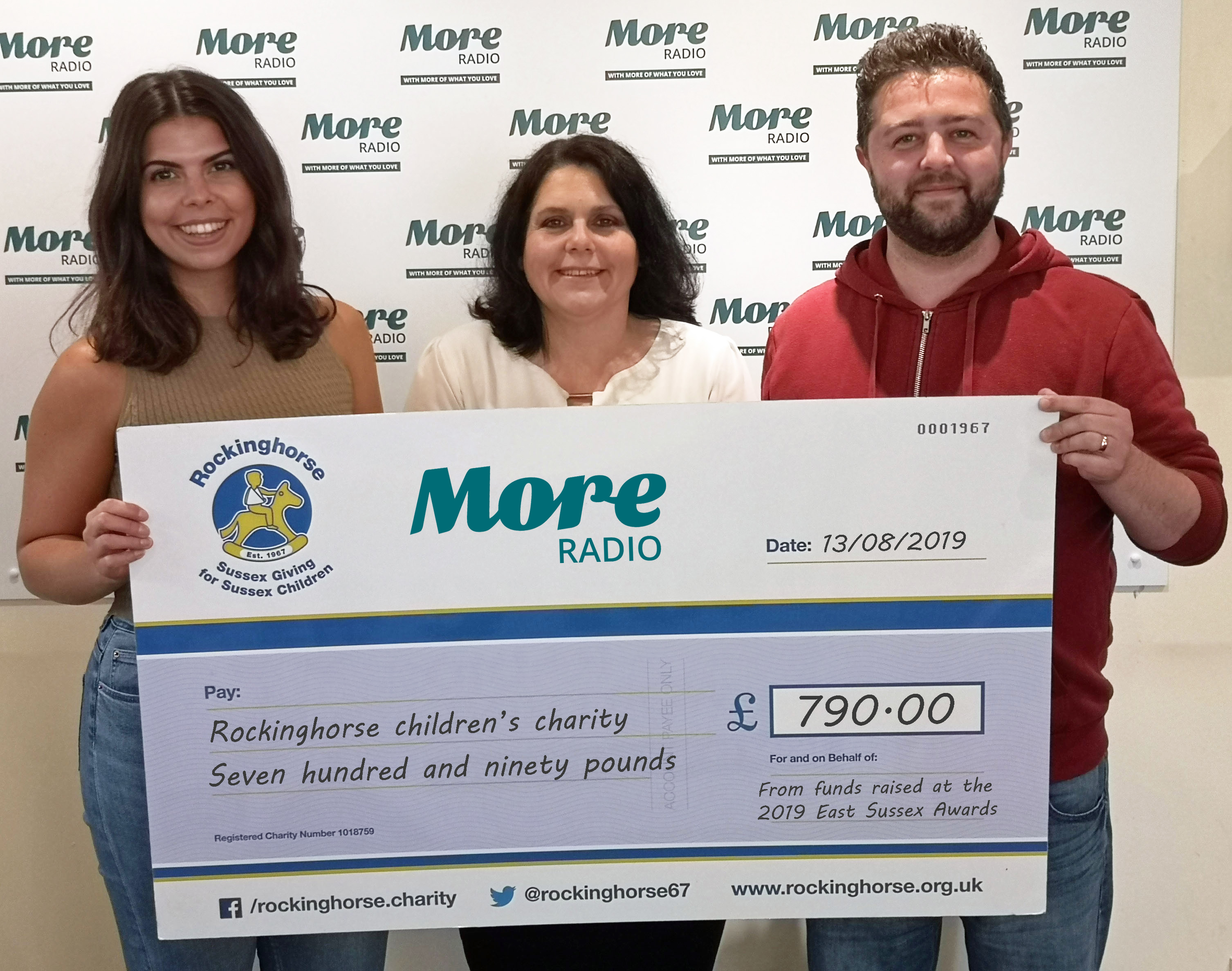 Nick and Izzy from Breakfast with Terrina Barnes from Rockinghorse