Kiss 102 25th reunion party planned in Manchester
A reunion to celebrate 25 years since Kiss 102 launched in Manchester has been planned.
Kiss 102 went on-air in October 1994, using the brand name from Kiss 100 in London. It took over from Sunset 102 which previously used the same frequency, and was replaced by Galaxy in 1997. It became Capital in 2011.
The event is free but opportunities to raise funds for DJ Chris "Jam" Nelson's seven-year-old son Blaise Alexis who was diagnosed with a brain tumour Chris describes as the 'size of a satsuma' will be available on the night.
Organisers told RadioToday: "While Chris and the Nelson family are finding some peace with their situation, Blaise's condition requires regular (and expensive) treatment, support and care, and they therefore need Manchester to do what it does best: to come together… to celebrate with music… and to raise funds to help Blaise."
Chris Nelson added: "Kiss 102 was so much creative fun and a professional adventure. Our whole family is deeply grateful that the team choose to donate any monies raised to help us create more special moments for Blaise in his ongoing battle".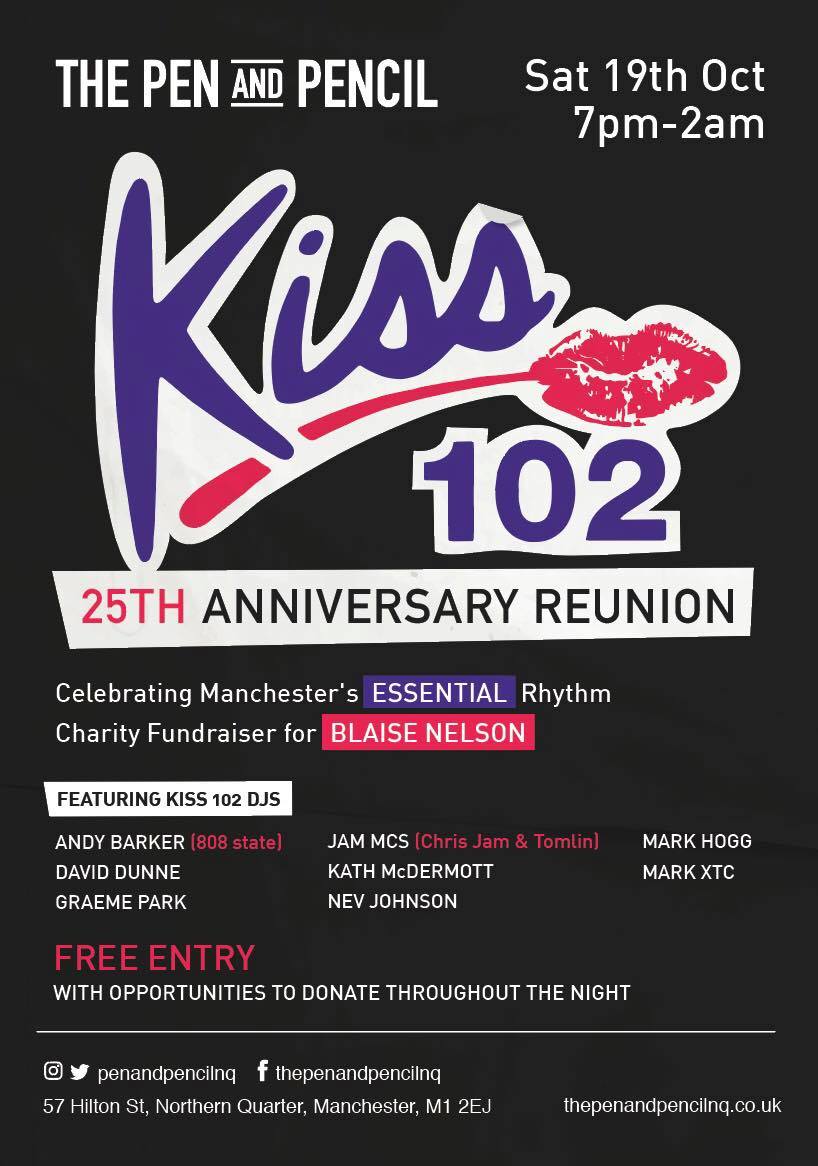 The event is happening at the Pen and Pencil, 57 Hilton St, Manchester, M1 2EJ on Saturday October 19, 7pm-2am.
Contact Simon A. Morrison at Pad Communications for more info via padcommunications@gmail.com.