Google and eBay sign up for Drive to Digital 2019 event
Drive to Digital has secured speakers from Google and eBay to join the speaker line-up for this year's event.
Steve Henn, Content Strategy Lead, News on Assistant, Google, and Tilda Molho, Trading Director, Electricals & Home Entertainment, eBay, join the agenda to share their insights and approach to the new audio market.
The full agenda for Drive to Digital 2019 is now confirmed and delivers a diverse range of expert speakers who will share their insights and perspective on the radio and audio landscape, covering the key areas of consumers, content, cars, technology and audio on demand.
Other speakers on technology and the new audio market include Simon Bryant, Director of Research, Futuresource Consulting, and Diane Fuller, Sales and Marketing Director, Roberts Radio.
And comedian and writer, Sadia Azmat, joins the panel to talk about her critically acclaimed podcast No Country for Young Women.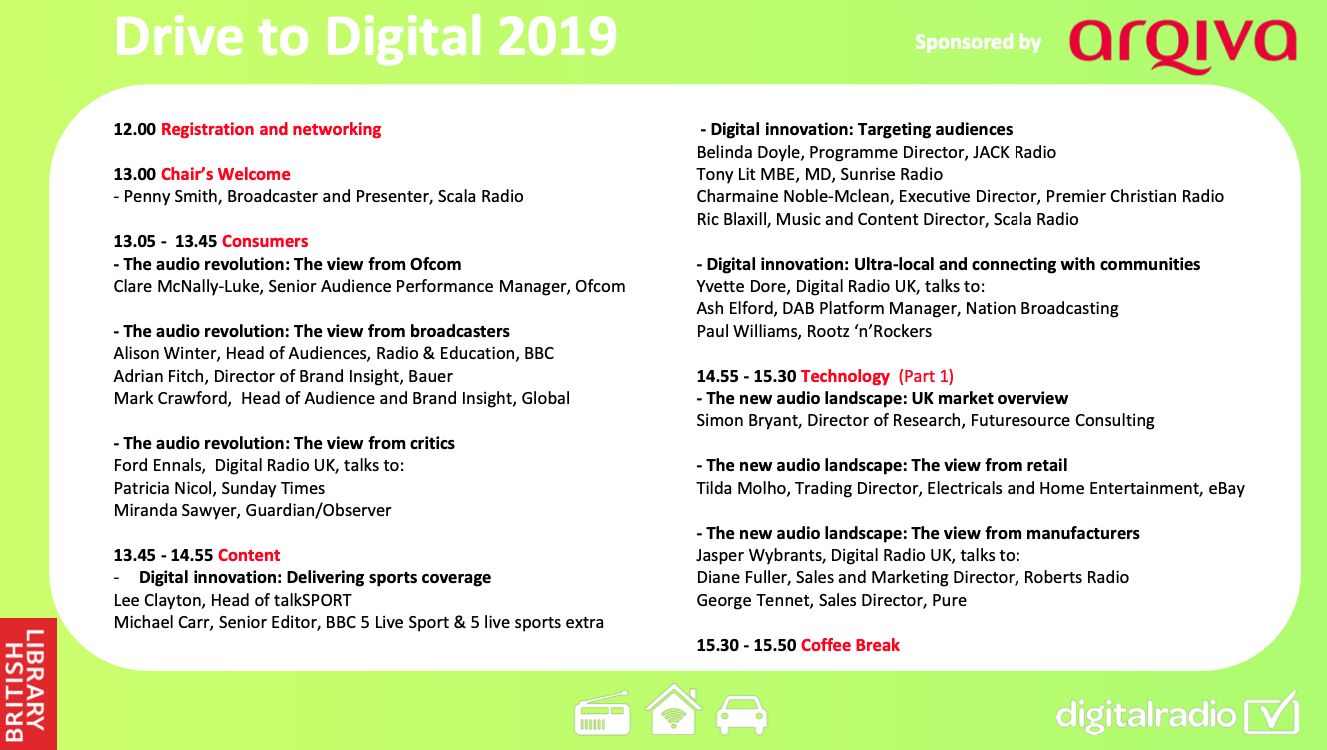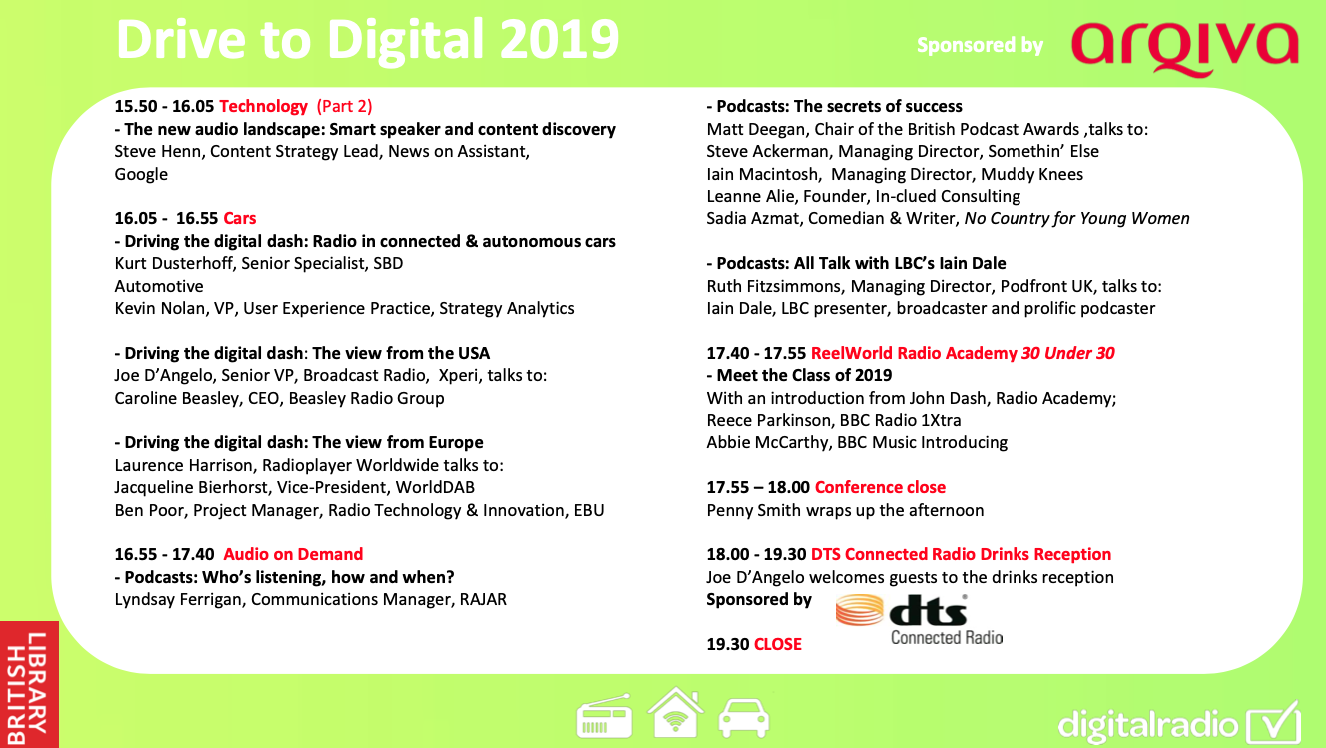 John Dash, CEO of Radio Academy will introduce this year's ReelWorld Radio Academy 30 Under 30 along with 30 Under 30 alumni Reece Parkinson, BBC Radio 1Xtra and Abbie McCarthy, BBC Music Introducing.
Drive to Digital 2019 will be chaired by Penny Smith and include over 30 speakers in total including Iain Dale, LBC; Caroline Beasley, Beasley Broadcast Group; Ric Blaxill, Bauer Media; Lee Clayton, talkSPORT; Michael Carr, BBC 5 live and sports extra; Tony Lit MBE, Sunrise Radio; Belinda Doyle, JACK Radio; Charmaine Noble-Mclean, Premier Christian Radio; Steve Ackerman, Somethin' Else; Iain Macintosh, Muddy Knees Media; Leanne Ali, In-Clued Consulting; Matt Deegan, British Podcast Awards; Kurt Dusterhoff, SBD Automotive; Kevin Nolan, Strategy Analytics; Ben Poor, EBU; and many more.
Ford Ennals, CEO, Digital Radio UK, said: "We are really looking forward to Drive to Digital 2019. It's an important time for the radio and audio industry and we have an incredibly diverse group of expert speakers sharing their insights on the new audio landscape – from two of the world's biggest companies and the UK's biggest broadcasters to a start-up digital station and new podcasters. We can't wait!"
The conference will be followed by a drinks reception from 6 – 7.30pm.
Event details:
When: Wednesday 30 October. Registration from 12pm. Conference start 1pm
Where: The British Library Knowledge Centre, 96 Euston Road, London, NW1 2DB
How: Reserve your free place here. Few places remain!