The Archers return to the studio for BBC Radio 4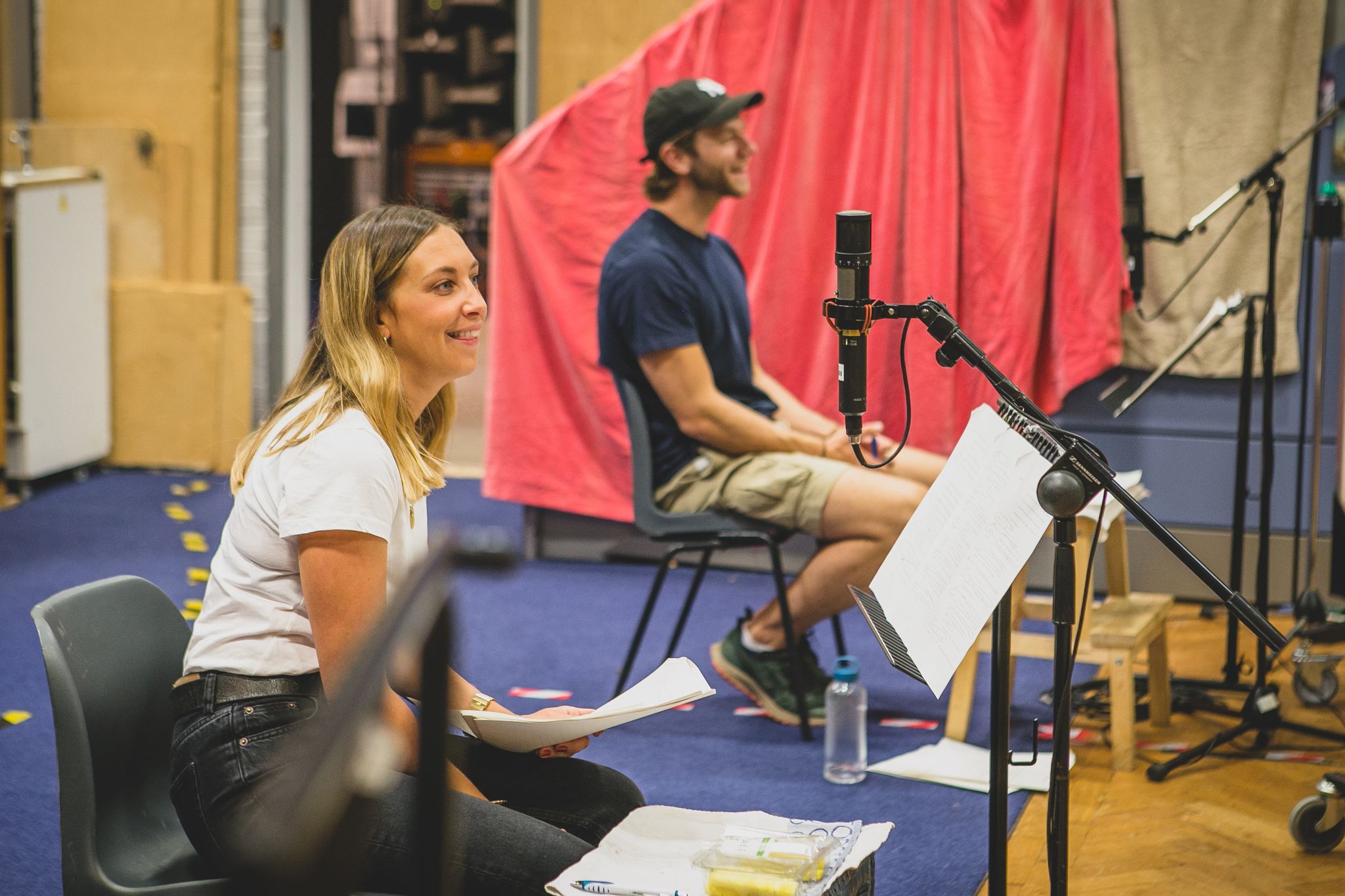 The Archers recently returned to their recording studio at The Mailbox, Birmingham to continue making the Radio 4 drama.
The programme is now being recorded and produced under special safety guidelines to ensure the well-being of cast and crew, whilst local updates are closely monitored.
Measures include temperature checks upon arrival and 'zones' marked around individual mics so actors can remain distanced.
In the past recording sessions have gathered large numbers of the cast – up to 25 for bigger scenes – current sessions will feature up to three actors. For the time being, there will continue to be remote recording, alongside studio recording, so in the coming weeks episodes of The Archers will feature both scenes recorded in the studio and scenes recorded remotely with actors in their homes.
Editor of The Archers, Jeremy Howe said: "We know how important The Archers is to our listeners, and just as many people have enjoyed hearing characters' inner thoughts we know others have longed for the programme they know and love.
"Of course dealing with the impact of coronavirus has been an enormous challenge but listeners have now started to hear certain storylines resume as well as dialogue. As we start recording in the studio again, our aim is to get back to The Archers as it was before the pandemic, but it will be step by gradual step."