More stars confirmed for Jazz FM's The Music that Made Me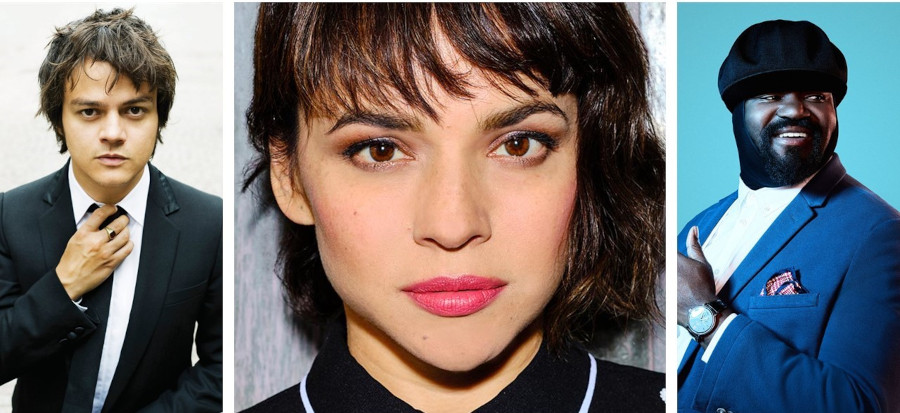 Jazz FM has confirmed three more jazz superstars as part of its The Music That Made Me series, which features artists intimately discussing their most defining musical influences and inspirations.
Tomorrow evening (5 September) at 9pm, Jazz FM's Nigel Williams will be in conversation with American singer-songwriter Norah Jones. The nine-time Grammy Award winner had early success with her album Come Away With Me and eighteen years later released Pick Me Up Off The Floor in June.
The following week on Saturday 12 September it's Jamie Cullum, who is no stranger to Jazz FM. He's previously performed for the station at various times in session and was a winner at the inaugural Jazz FM Awards back in 2013.
Gregory Porter, the hottest jazz vocalist of today known for his smooth vocals (and choice of headwear), is the third artist confirmed. He'll be selecting his choice of songs on Saturday 19 September.
Previous artists featured in the series include Ramsey Lewis and Dee Dee Bridgewater. The guest for the final programme on 26 September will be announced in due course.
Jazz FM's Content Director Nick Pitts says: "I couldn't have asked for a better line up for this first series of The Music That Made Me. Between them, our subjects have nearly 40 Grammy nominations and 20 actual trophies, alongside hundreds of other awards.
"The stories so far and those to come are so personal and unique which evidences that closeness that Jazz FM has earnt with the artists at the top of their game over our 30 years of broadcasting. I can't wait to hear who we are closing the series with, which we will announce in the next couple of weeks."
In a rare interview, the multi-platinum selling, 9-time Grammy-winning songwriter and artist Norah Jones talks about her superb musical career in the next instalment of our pioneering series

The Music That Made Me with Norah Jones, Saturday evening from 9pm

| @NorahJones | pic.twitter.com/FzeUPUjVMD

— Jazz FM (@jazzfm) September 3, 2020