Jeremy Kyle returns to full-time radio with Drivetime on talkRADIO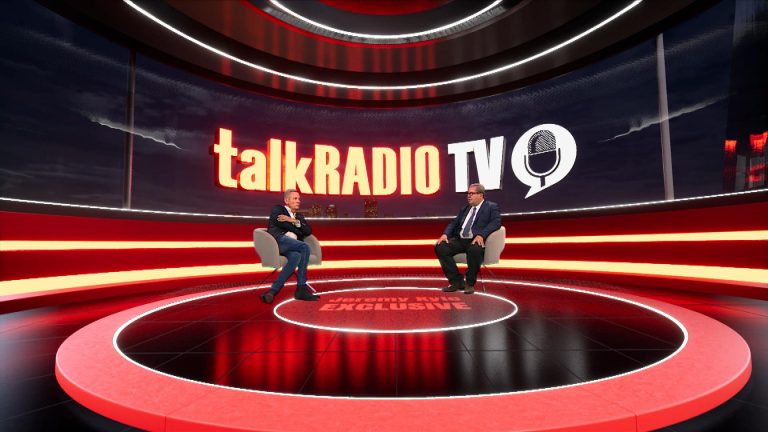 Jeremy Kyle is returning to the wireless by signing up as the new Drivetime presenter on talkRADIO.
He'll be on-air from 4pm till 7pm Monday to Thursday, starting on 13th September.
Kyle sat down with talkRADIO's Mike Graham to chat about his new show, taking stock during his time out of broadcasting and how his father encouraged him to return to work just before his death.
You'll be able to see that interview in full at 10am on Monday September 6 on talkRADIO TV.
Jeremy is no stranger to talkRADIO, having hosted a weekend show which started in 2018. He also worked for talkSPORT back in 2008.
Jeremy Kyle told Mike: "I lost my dad six weeks ago and he was my hero. One of the reasons that I've come back now is that he said to me, 'go back to work'.
"Life is full of problems. There's always a solution, it's just the bigger the problem, the longer that it takes to find an answer. But if you get your head down, you'll get there.
"That's why I'm back. It just seems like the right time, and I've listened to talkRADIO and I just like the fact that there's a huge amount of honesty and directness and it's about people.
"talkradio is just the most perfect project and I'm so excited to join and be able to talk about stuff that matters to me and that's mattered to me for a long, long time."
talkRADIO Programme Director, Dennie Morris says: "Jeremy is a radio man with big opinion and he is the perfect new recruit for talkRADIO. We are the home of common sense and Jeremy will bring buckets of straight talking, no nonsense radio for our listeners."
Jezza started his broadcasting career in radio, and is well remembered in the industry for his late-night phone-in shows, Late n Live and Jezza's Confessions, both networked across a number of commercial radio stations including BRMB and Century FM.
In 1997 he joined BRMB in Birmingham, presenting Late & Live and Jezza's Jukebox. He met his second wife Carla when she entered and won the Two Strangers and a Wedding contest run by the station.
Jezza also worked at Orchard FM, Leicester Sound and Invicta FM in the 90s before moving on to Virgin Radio, Capital FM and Essex FM in the noughties.