Evening radio schedule changes for Magic as Neev Spencer joins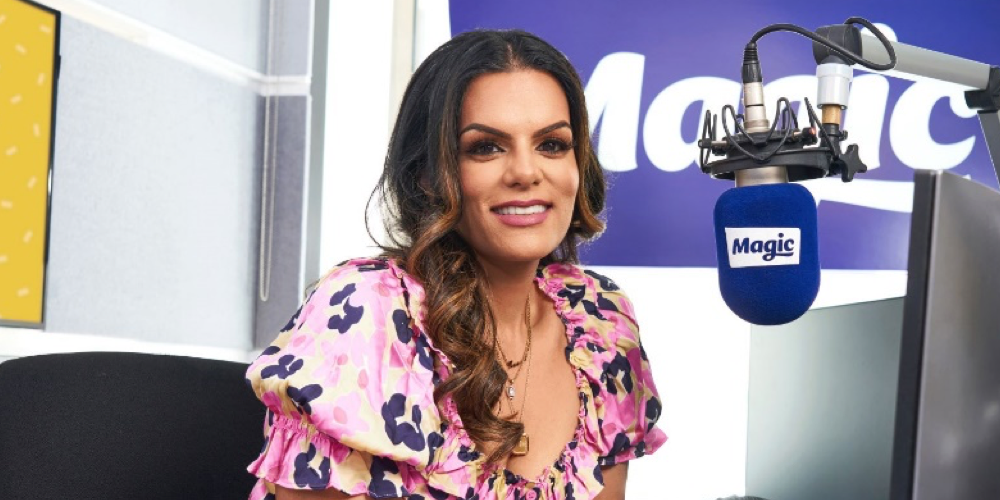 Changes are being made to the evening schedule at Magic as former KISS presenter Neev Spencer joins for a weekend show.
From next week, Neev will be hosting the Friday evening show from 7pm-10pm.
Alongside this, she will also be hosting a 90s soul show on Magic Soul from 4pm-6pm every Saturday.
Current presenters Jim Davis and Jen Thomas also move into new slots across the week.
Jen Thomas will host the late-night slot Monday to Thursday from 10pm -1am and Jim Davis gets Saturday and Sunday nights from 7pm through until 10pm.
New changes on Magic Soul also include Paul Hayes at breakfast on Monday to Fridays from 7am-10am, whilst Des Paul joins drivetime Monday to Friday from 5-8pm and will also present an 80s soul show on Fridays from 5-7pm.
On joining the Magic Radio team Neev said: "I'm looking forward to joining Magic Radio, it's always been one of my favourite stations, so to be able to host my own shows is a really exciting time. I'm looking forward to the journey ahead with Magic Radio."
These changes are set to take place from Monday the 2nd of May.