Radio Forth to leave Forth Street for new Edinburgh studios and offices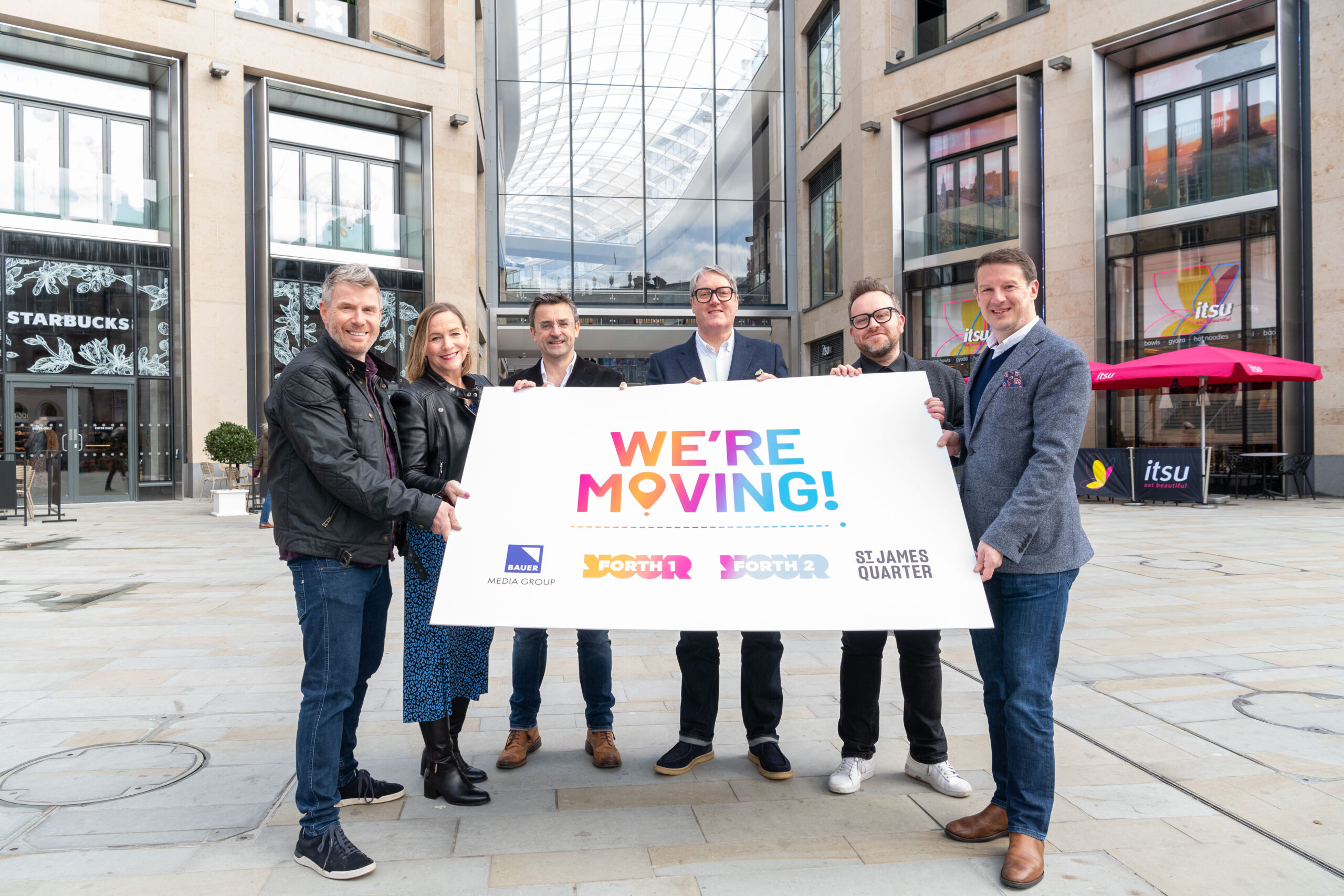 Forth 1 and Forth 2 are moving out of their long-term home at Forth House in Forth Street for new studios at the St James Quarter shopping centre in Edinburgh.
They'll be on levels four and five of the development, which includes a cinema, aparthotel, restaurants and more.
The radio stations will also become a media partner for St James Quarter, while working in the office and studio spaces within the development.
As a result of the move, both Forth 1 and Forth 2, will broadcast live from St James Quarter from Spring 2022.
Graham Bryce, Chief Operating Officer for Bauer Media Audio UK, said: "Forth has been the leading commercial radio station for Edinburgh, the Lothians and Fife for 47 years. In keeping with the multi-media digital environment we now operate within, we wanted to seek out a new contemporary office space and state-of-the-art facilities to ensure we can build on our market-leading position long into the future.
"We continually invest in our facilities, so I'm absolutely delighted to have found Forth 1 and 2's new home in Scotland's most iconic development – St. James Quarter. Our award-winning teams, led by Boogie in the Morning on Forth 1, are really excited to be able to broadcast live from this amazing development. We can't wait to get moved in and to get started."
Boogie from Forth 1's Boogie In The Morning said: "It was going to take somewhere really special to beat our long-standing home at Forth House and our spectacular new studios and offices at St James Quarter do just that. We can't wait to get settled in and begin broadcasting."
Arlene Stuart, co-presenter on Boogie In The Morning, said: "There is no better place to broadcast than right in the heart of our beautiful city and the views of our capital and the surrounding areas from our new studios are incredible. I can't wait to bring our shows from there every morning."
Micky Gavin, Drivetime presenter on Forth 2 said: "I'm really excited about moving into St James Quarter and our shiny new studios! What a brilliant location for me to playing the Greatest Hits every single weekday."