Gaydio partners with four separate Pride events this year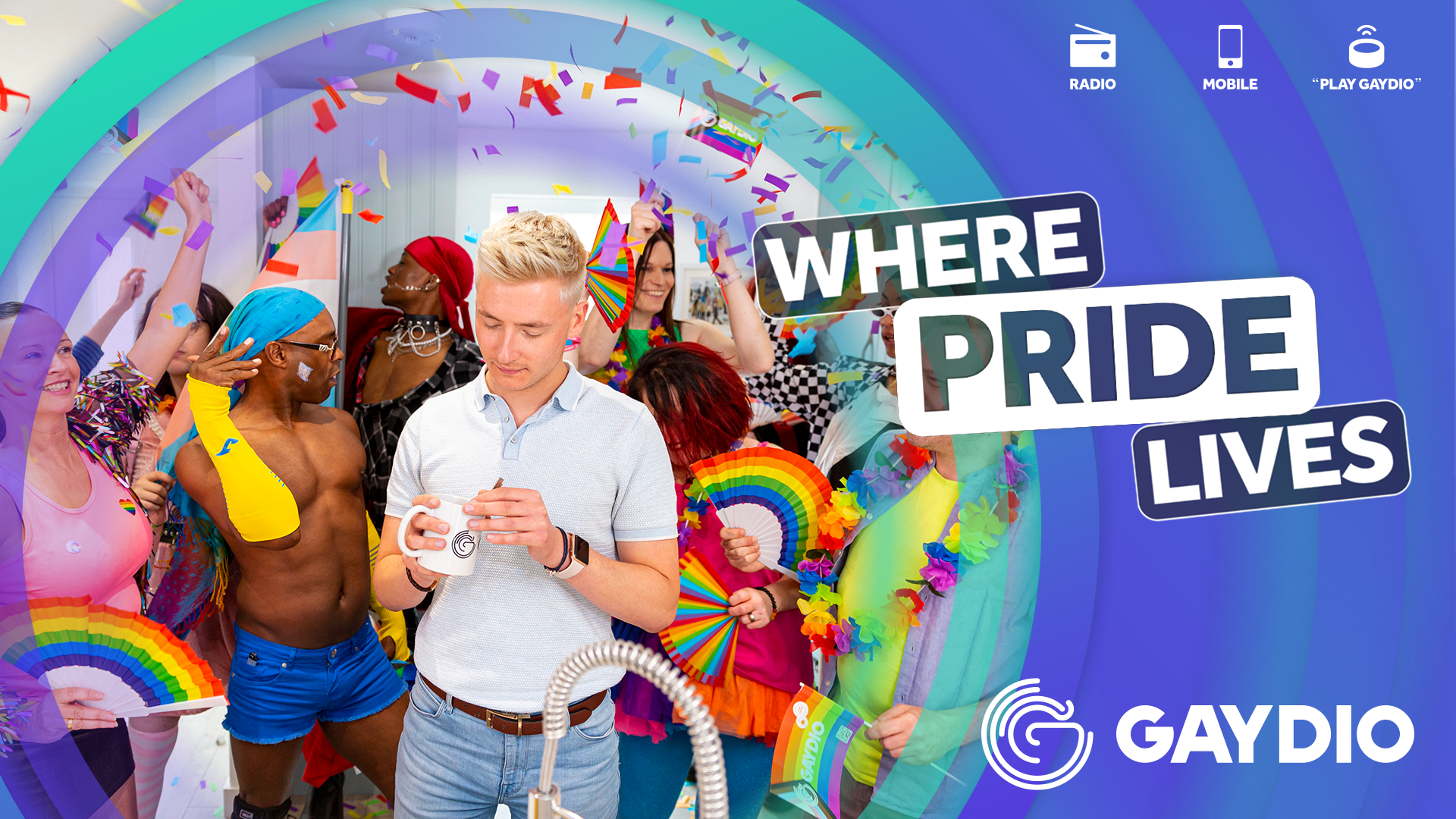 Gaydio is working together with Pride in London, Manchester Pride, Brighton Pride and Birmingham Pride this year.
The partnerships will see Gaydio support each organisation with bespoke campaigns aimed at increasing the organisations' presence in the LGBTQ+ community.
The season kicks off with Gaydio as a Gold Media Partner for Pride in London, commemorating and celebrating 50 Years since the first Pride took place in the UK.
This year's Brighton Pride festival sees the launch of the Gaydio Dance Tent, whilst at Manchester Pride, Gaydio will be an official sponsor for the MancUnity Stage.
Rounding up Pride season, Birmingham Pride returns for 2022 with Gaydio as a headline partner for their Dance Arena across the weekend.
Afternoon presenter Alex Baker will be live from each city on the Friday before each Pride Weekend and Gaydio Breakfast's Paris and Dave are covering activity on the Saturday of each event.
Kriss Herbert, Network Content Manager for Gaydio explains more: "Gaydio is 'Where Pride Lives' so we are to be able to have partnered with the four main prides for the first time this year. You'll hear all the sizzle, sparkle and energy that Pride Festivals create whenever you tune in, wherever in the world you're listening. We'll bring you the sights and sounds of Pride live from the festivals when we chat to the real people soaking up the fun and the atmosphere… just say "play Gaydio".