Hits Radio Breakfast show returns to Blackpool for a live broadcast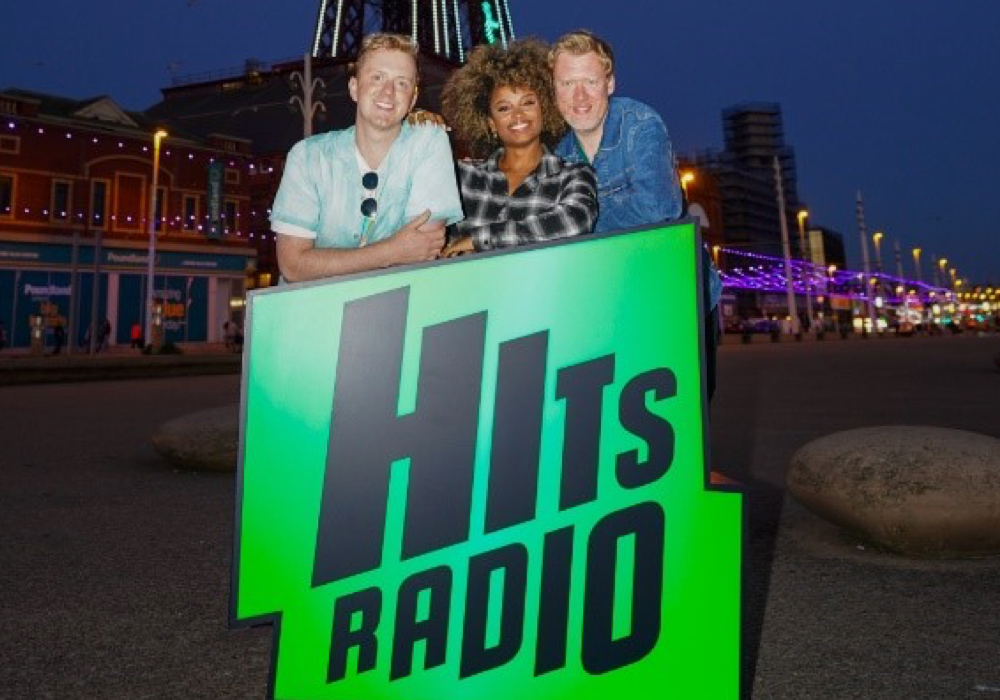 The Hits Radio Breakfast team in Manchester is heading to Lancashire for an outside broadcast from Blackpool.
It's all because of Fleur East's appearance this weekend on Strictly Come Dancing from the town, although co-hosts James Barr and Matt Haslam will also be beside the seaside.
The show will feature some surprise special guests, a chat with Fleur's pro partner Vito Coppola and a Strictly gossip with Hits Radio colleague Gemma Atkinson – whose partner Gorka will also be taking to the ballroom this Saturday.
James and Matt also have a very special surprise on Friday morning for Fleur as part of their ongoing VOTE FLEUR campaign.
Paul Gerrard, Programme Director for Hits Radio Network said: "As soon as we found out that Fleur had made it through to Blackpool we just knew that we had to do Friday's show from there.
"It's not our first rollercoaster ride in that fabulous location as Fleur, James and Matt actually broadcast from their last year as part of their Summer Staycation tour. We had the warmest welcome from everyone in Blackpool then and we're thrilled to be back this week for this very special show."