Radiocentre research reveals what's behind UK audio growth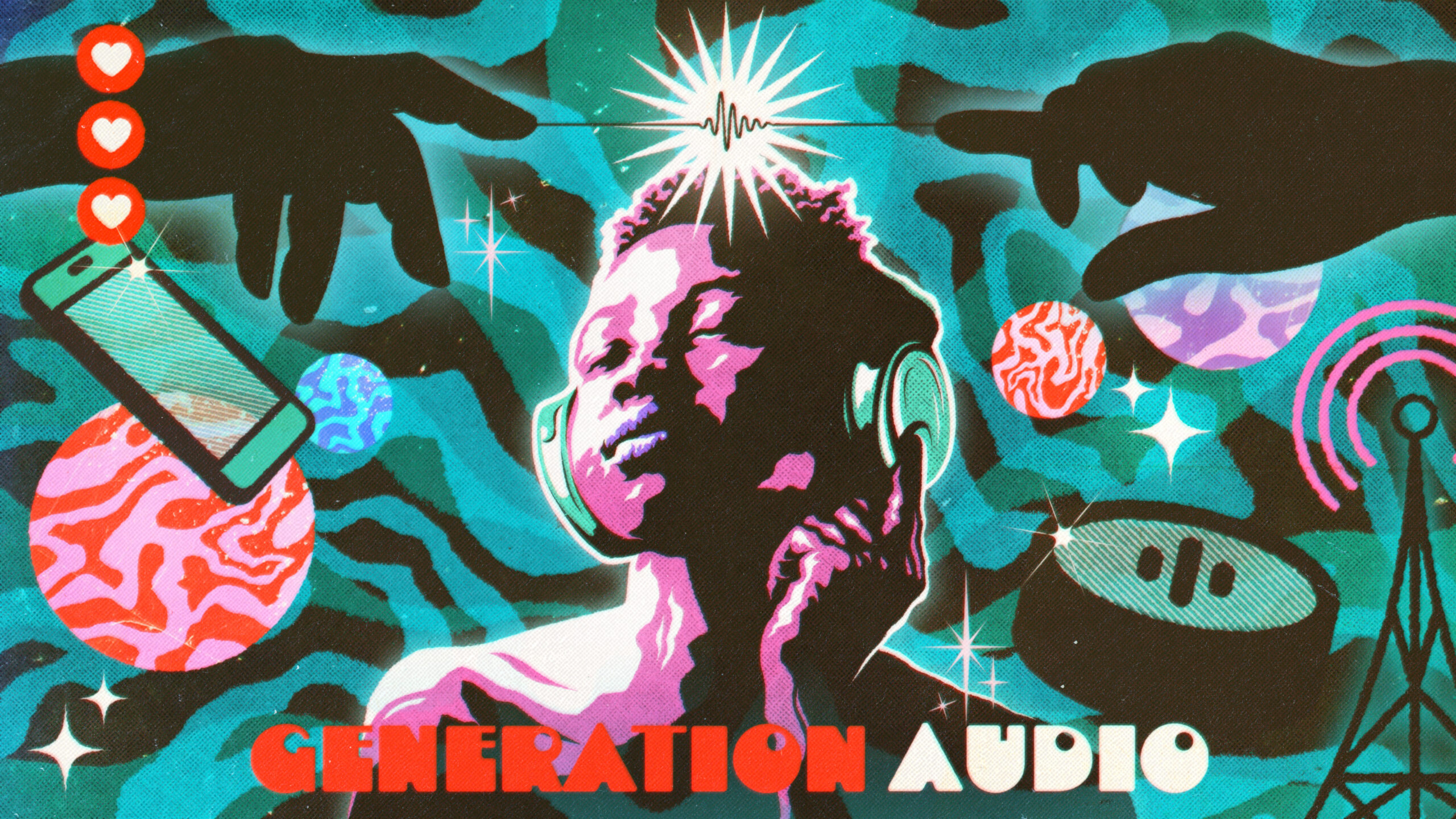 Radiocentre has unveiled Generation Audio, a robust study of listeners by market research agency Differentology, exploring why they listen and what the opportunities are for advertisers. 
The audio advertising opportunity is bigger than ever, with 75% of UK adults now listening to commercial audio for an average of 15 hours every week 

Live radio remains the lead audio format, complemented by evolving on-demand audio services 

Context-led occasions dominate share of total listening 

Need-states thinking can help hone audio planning practices 

Audio needs and associated listening behaviour found to evolve with age
The research, which brings to life the sheer scale of listening in the UK, explores how commercial audio is growing, and how changing listener behaviour is leading to record numbers for commercial audio listening.
It revisits the six key "need states" for listening identified in Radiocentre's Audio Now study in 2014. The research identifies a new seventh audio need state, 'Keep me company", which reflects a growing need for companionship among UK adults amid changing living arrangements caused by pandemic disruption and recent economic hardship.
These factors are reducing frequency of social contact and creating a sense of isolation. The study concludes that listening to audio helps offset feelings of loneliness and provides companionship, especially for those working at home. 
The study has found that commercial radio leads listening in terms of both reach and share of time spent listening within six out of the seven need-states, including the new need-state 'Keep me company'.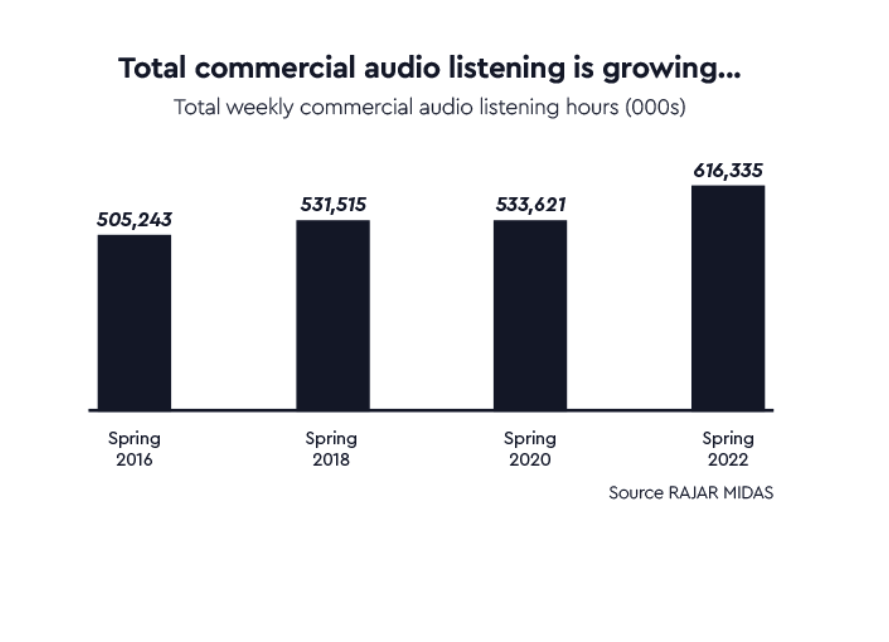 Over the last decade the audio landscape has changed with the arrival of streaming services and podcasts heralding a wide and exciting audio ecology for listeners and advertisers. In more recent years, smartphone penetration has grown in the UK to over 93% meaning audio is always with us as people use their phones to connect to their favourite services. 
The launch of smart speakers such as Amazon's Echo, which has found its way into our living rooms, kitchens and bedrooms, has also had a significant impact and overall audio listening has risen strongly over the past six years. With weekly reach of commercial audio services rising from 67% of the population in 2016 to 75% today, Generation Audio looks at what listeners use each form of audio for and encourages advertisers to use more sophisticated planning decisions when trying to reach them.
Based on a quantitative survey of 1,000 commercial audio listeners and a deep-dive qualitative ethnographic study, the project provides unique insight into the audio sector and confirms how the audio communications opportunity has never been bigger or more sophisticated, providing advertisers with an opportunity to achieve mass reach, underpinned by varied and nuanced targeting capabilities.
Generation Audio shows that the seven key need-states for audio listening offer advertisers sophisticated planning opportunities to reach mass audiences with tailored messages. The report offers a "Ready Reckoner" giving data for each one of the need-states, showing its share of overall listening time, its weekly reach – how many people listen to it – and the average length of the listening occasion. 
Mark Barber, Planning Director of Radiocentre, said "This project moves audio insight on from just numbers on a page, and shows us the real thoughts, feelings, and faces of those who matter most – the listeners, who are often simply reduced to percentages and bar charts. This is a chance for advertisers to re-centre, focus on the listener and really understand what people seek from audio in general and the crucial role that live radio plays within this. We hope that the research will encourage advertisers to progress beyond just reach and frequency to adopt a more sophisticated need-states-based approach to planning audio to help enhance overall campaign performance."
Mark James, CEO of  Differentology said: "It's been a real privilege getting to spend quality time with such a broad range of audio listeners, having in-depth conversations to fully understand all their inner needs and motivations.
"The data set we went on to produce gave us half a million commercial audio listening minutes to analyse. The sheer breadth and depth of the study has meant we've been able to unearth exciting new trends and to also robustly size existing habits. The addition of mood based data, derived from a mixture of human and AI analysis, has provided some fascinatingly unique insights, that importantly will help advertisers to better plan their campaigns."