Make A Difference Awards return to Local BBC Radio for 2023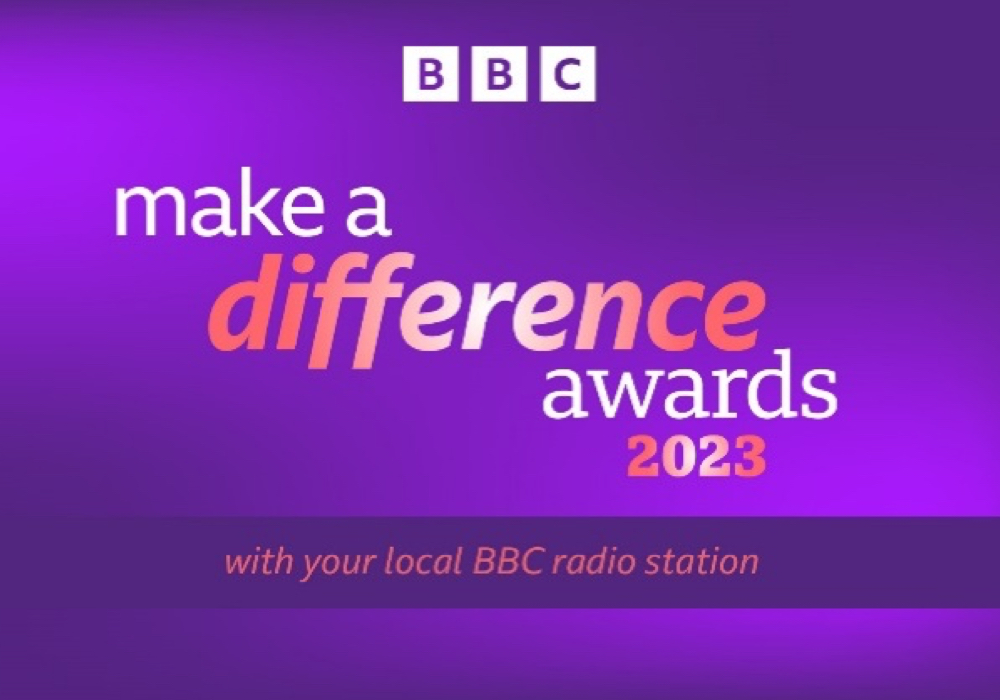 Local BBC Radio is once again recognising everyday acts of kindness with the return of the Make A Difference Awards.
'Make A Difference' was established days after the first lockdown was announced in 2020. It is a virtual notice board where members of the public can offer help to or seek support from people in their local area. To date, nearly 11 million people have interacted across all 39 local BBC radio stations.
The winners will be announced at the Make a Difference Awards Ceremonies hosted by local BBC radio stations up and down the country in September.
Chris Burns, Controller Local Audio Commissioning for BBC England says: "I am really pleased that we will once again be celebrating the good things that people are doing where they live.
"Our audiences have faced tough times over the past few years and have contacted us to share their stories of how people are helping each other. It's great that we can celebrate these unsung heroes."
See the categories and more info at bbc.co.uk/makeadifference.