Radio Academy announces Mentoring Programme inducts 2023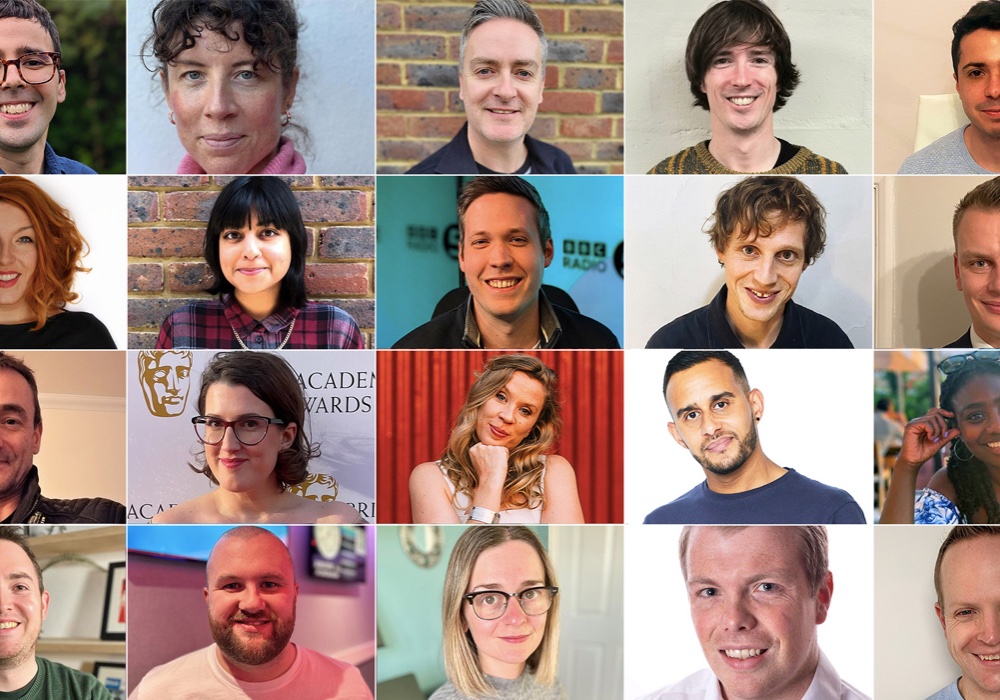 The Radio Academy has announced the list of the 20 Mentees and Mentors participating in the Radio Academy Mentoring Programme for 2023.
The Mentee cohort were chosen following a competitive selection process, and will each receive six months of mentoring from an industry leader, as well as access
to seminars and support from within their group.
The Radio Academy Mentoring Programme – which is supported by Broadcast Bionics – is open to anyone working in any area of radio and audio, that has at least five years professional experience. The experience of the 2022 cohort includes journalism, production, presenting, management, digital, studio management and sales.
The full RAMP 2023 Cohort is:
Alex Bishop (Producer, National Prison Radio)
Alexandra Quinn (Producer, Loftus Media)
Andi Fulton (Head of Branded Content, Global)
Andy Logue (Producer, MFR Breakfast)
Dan Hardoon (Freelance Producer and Journalist)
Ellie Kifvel (Producer, BBC Audio)
Fuzz Chaudhrey (Network Producer, BBC Music Introducing)
George Willis (Studio Director, BBC Output Operations)
Jack Howson (Head of Audio, Peanut & Crumb)
Jack Winstanley (Assistant Producer, IMG Productions)
James Phillips (Presenter, National Prison Radio)
Jordan Erica Webber (Freelance Broadcast Journalist)
Kelly Windsor Burgin (Founder, Bite Your Tongue Productions)
Mark Colerangle (Presenter, Gem Breakfast)
Nichola Ntim (Editor, BBC Audio)
Rob Lilley (Senior Audio Producer, Which?)
Ryan Gallagher (Content Producer, Capital Scotland)
Sara Royle (Freelance Journalist)
Simon Quine (Senior Business Development Executive, Manx Radio)
Tim Humphries (Principal Audio Programmer, BFBS)
RAMP – now in its second year – is the first pan-industry mentoring scheme in the UK audio sector, and each member of the cohort benefits from bespoke mentor matching with an industry leader from a different part of the industry.
The list of 2023 mentors includes senior figures from the BBC, Bauer, Wireless, and independent production companies:
Adam Uytman – Creator Network Development Director, Acast
Adele Cross – Breakfast Producer, BBC Radio 1Xtra
Bernard Achampong – Co-founder, Unedited Productions
David Prest – Founder and MD, Whistledown Productions
David Treasurer – Senior Radio Promotions / Station Sound Producer, BBC Radio Scotland
Dellessa James – Senior Artist Relations Manager, Amazon Music
Dixi Stewart – Managing Director, SandStone Global
Georgia Catt – Producer, BBC Audio Documentaries
Jo Meek – Head of Development and Factual, Audio Always
Jon Holmes – Managing Director, Unusual Productions
Kathryn Anastasi – Deputy Head of Station, talkSPORT
Lina Prestwood – Founder, Scenery Studios
Mark Strippel – Content Consultant, former Head of BBC 1Xtra and Asian Network
Phil Critchlow – CEO and Founder, TBI Media
Phil Maynard – Exec Producer, Guardian News & Media
Phil Riley – CEO, Boom Radio
Rebecca Frank – Content Director, KISS Network
Ric Blaxill – Music and Content Director, Bauer Media Audio
Ryan Newman – Head of Music Editorial & Major Label Business Partnerships UK & IE, Apple Music
Steve Taylor – Creative Commercial Director, Bauer Media