BBC Radio WM's new home will be called The Tea Factory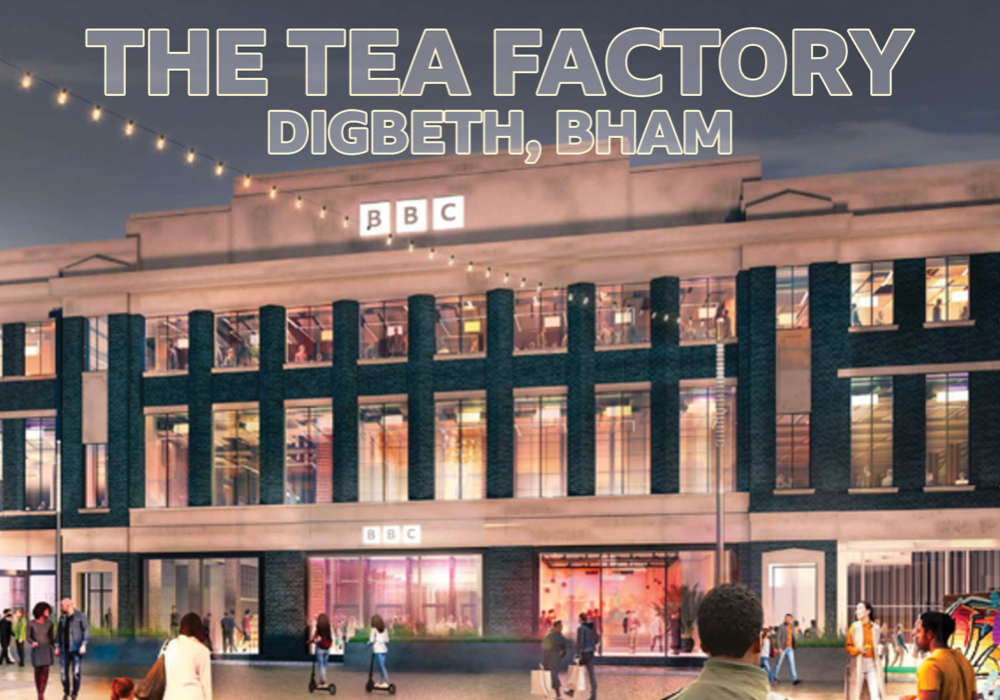 BBC Birmingham has today revealed the name of its future home in Digbeth.
The new building will be known as 'The Tea Factory', and be home to BBC Radio WM, BBC Radio One's Newsbeat and Asian Network News, and The Archers.
The Tea Factory is named to reflect the history and heritage of the current site, which is the old Typhoo Tea Factory. The name was chosen after staff members at BBC Birmingham were asked to suggest names for the building.
Plans for the new purpose-built property were announced last year and the broadcast centre will be at the heart of Digbeth's creative quarter. It is expected to be ready for BBC staff to move into by 2026.
All the teams at BBC Birmingham's current home in The Mailbox will relocate, including BBC Midlands Today, BBC Radio WM and The Archers, as well as BBC Radio One's Newsbeat and Asian Network News which moved to the city as part of the BBC's Across the UK strategy.
Stuart Thomas, BBC's Head of the Midlands said: "We asked the team in Birmingham what they thought our new home should be called, and we had 122 people suggest a name. I really wanted something that reflected the wonderful heritage of the building and so I'm delighted we're calling it The Tea Factory.
"Our new home will be the BBC's greenest, most modern site – and at the same time we're upcycling an important part of the city's history – which will be reflected and remembered with this new name."