Young Audio Awards for 8-18 year olds return for 2023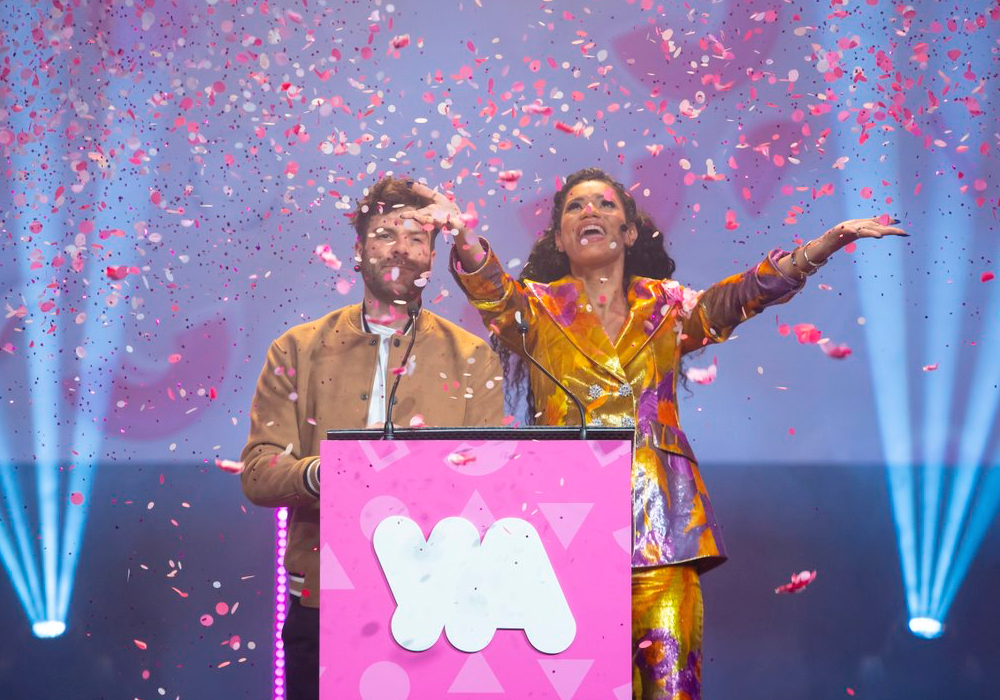 Entries are now open for The Young Audio Awards for 8-18-year-olds with a passion for making audio.
The awards recognise young people with a talent for producing audio content and are supported by both the BBC and commercial radio.
Winners are offered a chance to host their own show on a national radio station, plus mentorship and masterclass events.
Teachers and schools will have access to a free assembly video featuring radio presenters explaining everything about the awards and how to enter, along with classroom resources to help students record audio at school.
2023 categories include BBC Sounds Rising Talent Award, Primary and Secondary School Radio Station of the Year with Fun Kids and KISS, Digital Innovation Award and Best Podcast.
Last year's Young Audio Awards ceremony was watched live on YouTube, featuring Jordan North, Vick Hope, Jordan Lee and Clara Amfo. Past winners have been given a link to the audio sector, with prizes like shows on national radio station Fun Kids, masterclass events with radio presenters and producers, new recording equipment and being invited to an event at parliament.
The awards will this year be run by the Radio Academy, their Manging Director Sam Bailey said: "It's so exciting to have The Young Audio Awards open for entries again. The Radio Academy is all about fostering creativity in audio, so I look forward to hearing from young enthusiasts across the UK. I urge anyone under 18 making audio content to give it a go – the support and platform offered to winners can provide fantastic opportunities."
Fun Kids Breakfast host and Bauer Media's George Butler will act as Chair of the Young Audio Awards, he said: "Over the last five years, despite all the change and challenges young people and schools have faced, we've seen an unwavering passion in young people for creating audio.
"Technology has made it easier than ever to create and produce content, so we can't wait to hear what the next generation of audio talent has been up to. I'm delighted that the awards are back and look forward to hearing from our Class of '23."
For entry questions or to explore sponsorship opportunities email info@radioacademy.org.