Interview: Aled Haydn Jones on keeping radio relevant for Gen Z listeners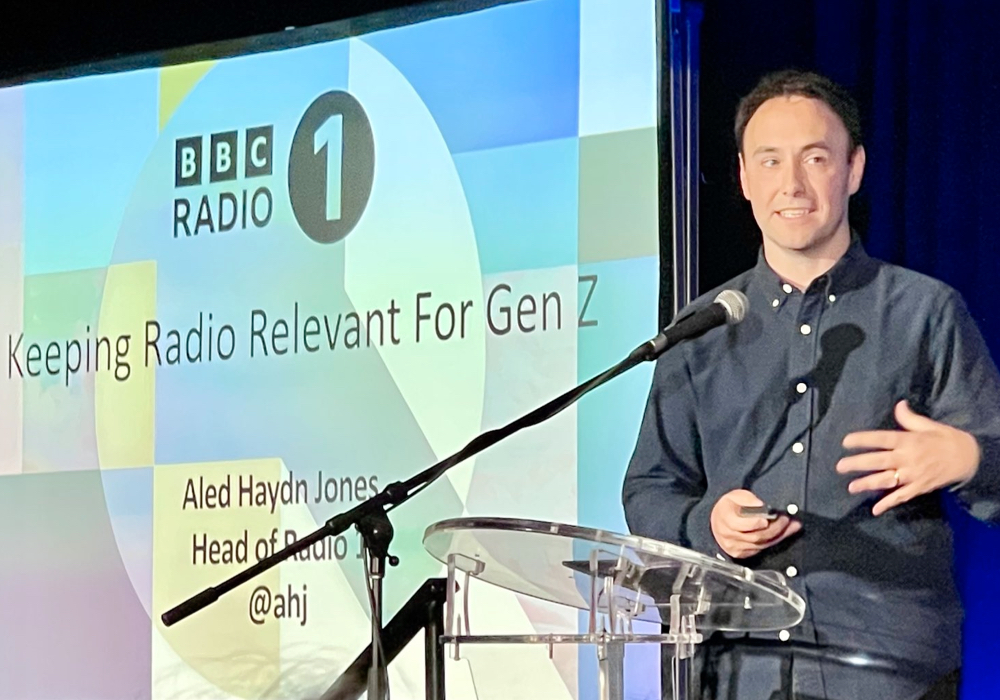 BBC Radio 1 boss Aled Haydn Jones has been talking about keeping radio relevant for Gen Z in a session at Radiodays North America.
He proved a popular draw with his presentation, which highlighted the audience needs of a generation that is used to having content customised for them while remembering that a significant section of the Radio 1 audience is older but enjoys the 'feeling young' factor.
After the presentation, Aled talked to Dom Chambers for RadioToday in a wide-ranging conversation that highlighted the 'Take Over' scheme which gives presenting opportunities for emerging audio talent from the target audience.
Making radio relevant to Gen Z is the daily preoccupation of @BBCRadio1 boss ⁦@ahj⁩. 15 to 24 year olds have never known media that isn't customised for them. R1 currently getting to a quarter of #GenZ as well as a sizeable audience who want to 'feel young'. pic.twitter.com/Gt8deXboNT

— RadioToday Live (@RadioTodayLive) June 8, 2023