Vick Hope announces Capital Breakfast departure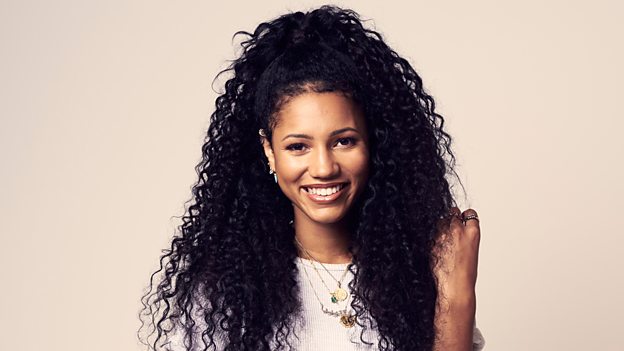 Capital Breakfast co-host Vick Hope has announced she is leaving the show and the station.
Vick, who has presented the Capital Breakfast show along with Roman Kemp and Sonny Jay since 2017, hosted her final show last Friday and announced the news via social media.
At the start of the show on Monday, Roman said: "You may have noticed that Vick Hope isn't here today. It may come to you as a bit of surprise, but Vick has left Capital Breakfast."
He explained that Vick had left the show because she's had some exciting TV opportunities and he's really excited for her.
Thank you for the laughs xx pic.twitter.com/Cam0qwG5kJ

— Vick Hope (@VickNHope) February 24, 2020
Roman continued: "Vick has been part of Capital Breakfast for the past few years, since I and Sonny (Jay) started the show. We've had so much fun, she's been an amazing part of the team and definitely we're going to hear what she's up to very, very soon.
"In the meantime, we just wanted to say a massive thank you to you Vick. You're one of my good friends, we'll stay in touch and will work together soon and sending so much love from all of us, the Capital Breakfast team."
The current team took the show national in April last year. News of Vick's next move has not been announced, nor has any replacement for her on Breakfast.
A Global Spokesperson told OnTheRadio.co.uk: "Vick Hope has stepped down from 'Capital Breakfast with Roman Kemp' to pursue new endeavours. She's been part of the Capital Breakfast team for some time and we wish her well for the future."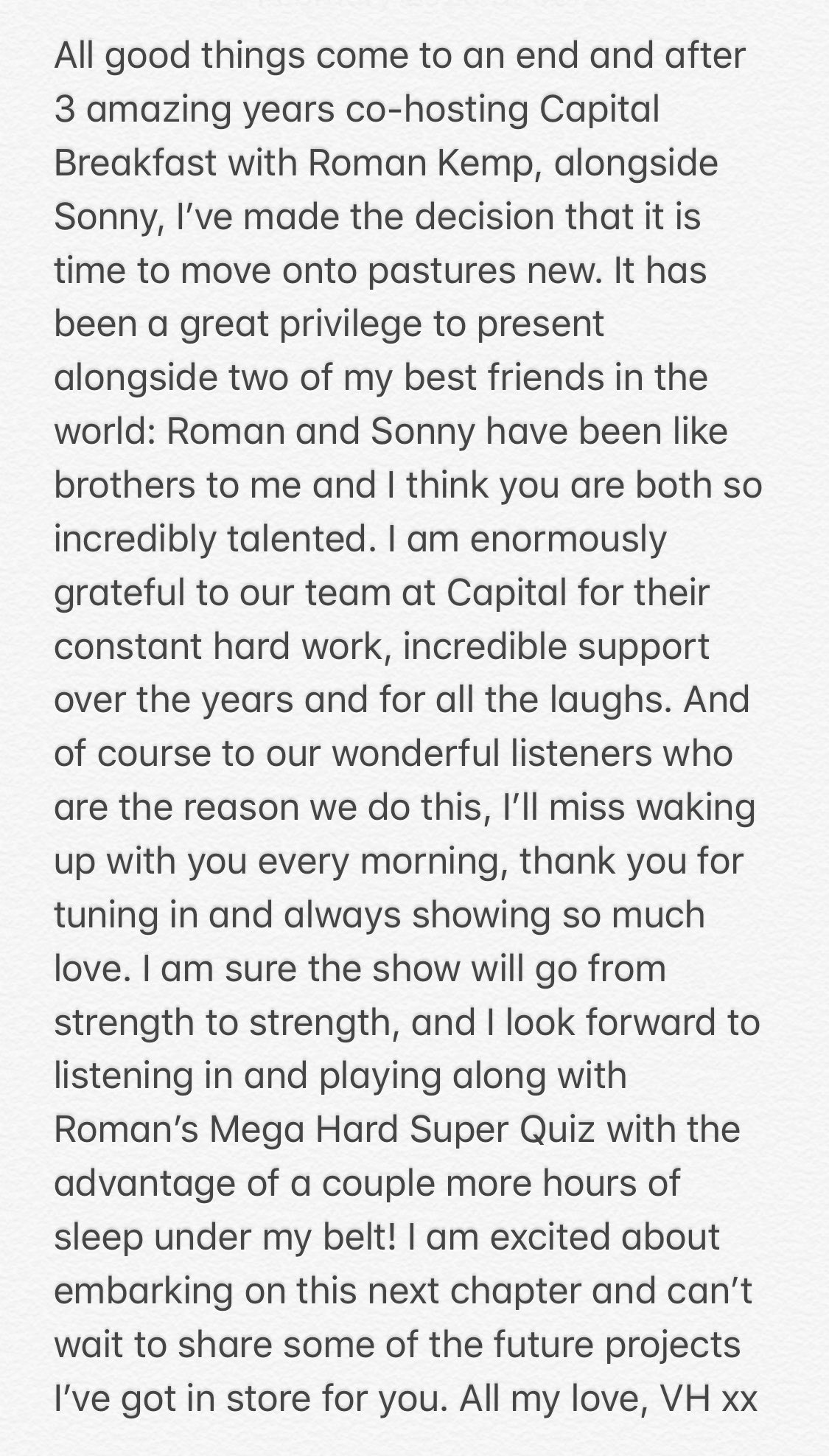 Hear the three presenters talk to RadioToday's Stuart Clarkson recently on the RadioToday Programme: