Arqiva extends financial support for the radio industry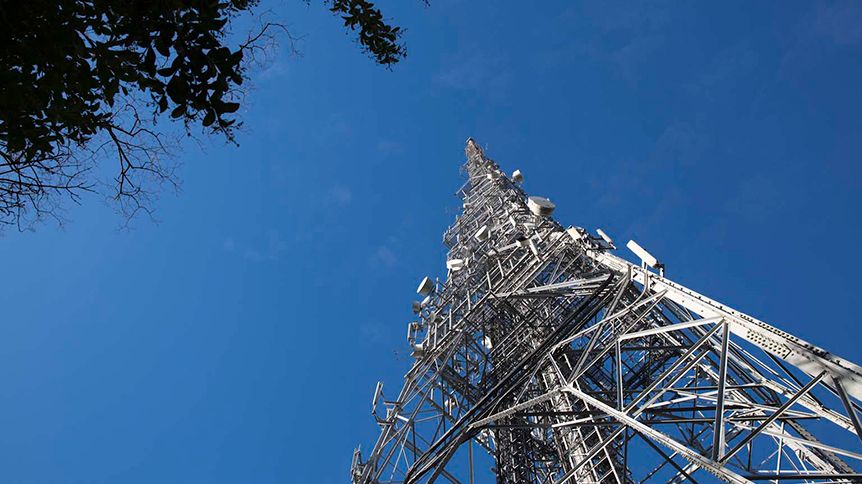 Arqiva has extended the financial support packages it is providing to smaller local commercial and community radio stations.
The communications infrastructure company has been doing its bit throughout the year to help the sector as local radio advertising revenues see a significant drop in advertising spend.
And now it will provide 77 of its small station customers with a 50% discount on transmission fees for the three months to the end of January 2021.
This follows Arqiva's industry-wide package of support announced in June 2020 which saw transmission fees waived for smaller customers and discounts for all others.
Shuja Khan, Chief Commercial Officer, Arqiva, said: "The radio industry is worth £1.4bn to the UK economy, but more importantly touches almost every person in the UK on a weekly basis, employing many thousands of people. We answered the call earlier in the year with a significant package of support, as the pandemic hit advertising revenues by as much as 40%, which helped ensure that none of our customers had to take their services off air.
"While the current impact may not be as widespread as earlier in the year with most of the radio market showing a recovery, the local and community stations continue to face challenges.
Given the important role this group of customers play in our communities, we stand behind them during this difficult period."
Siobhan Kenny, CEO of Radiocentre, said: "The new transmission relief package from Arqiva will provide significant support for small commercial radio broadcasters. While continuing to deliver an essential public service to listeners through vital news updates and valuable company during lockdown, our sector is facing a difficult operating environment as local advertising revenues have been hit. This financial support will be a lifeline for smaller stations, helping them get through this difficult time."
John Whittingdale, Minister for Media and Data, said: "Commercial radio has yet again proven its immense public value during this time of need by providing audiences with high-quality and trusted news and entertainment. It continues to do this despite the economic pressure on the sector and I welcome Arqiva's fresh support for the smaller stations. I remain committed to doing what I can to assist our radio broadcasters and so we are also making funding available to help those commercial stations which are not Arqiva customers and so could not benefit from its recent suspension of transmission fees."
List of Arqiva customer stations in scope to receive support:
3FM LIMITED
ADVENTURE RADIO LTD
AL SHIRKATUL ISLAMIYYAH LIMITED
ANGEL RADIO LTD
ANTONY THOMAS LLOYD
ARGYLL FM
ARROW FM
ARROW FM CONQUEROR
ASIAN SOUND RADIO LIMITED
ATLANTIS RADIO
BCB RADIO
BELFAST CITY BEAT LIMITED
BITSTREAM BROADCAST LTD
BRADFORD CITY RADIO LIMITED
BROADCASTING LIMITED
CENTRAL AIR RADIO (RADIO XL)
CENTRAL FM LIMITED
CHANNEL RADIO
CHAUMONT LIMITED
COMMEDIA SHEFFIELD LTD
COUNTRY BROADCASTING LIMITED
CYBER DIGITAL RADIO LTD
DC THOMPSON
DORSET COMMUNITY RADIO
EAST MIDLANDS DIGITAL RADIO
LIMITED
GAYDIO DIGITAL LTD
GLOUCESTERSHIRE LTD
GLOW BROADCASTING (RADIO 210)
GREAT YORKSHIRE RADIO LTD
HIGH PEAK RADIO LIMITED
IPSWICH 102 LTD
ISLAND FM
ISLAND TELECOMMUNICATIONS LTD
ISLE OF WIGHT RADIO
JACK OXFORD
KANE FM LTD
KINGDOM FM
KM MEDIA GROUP LTD
KMFM
KMFM FOLKESTONE LTD
LIKE RADIO
LIKE RADIO LTD
LIVE CHANNEL LIMITED (Goldmine)
LONDON TAMIL MEDIA LTD
LYCA MEDIA LTD
MANSFIELD 103.2 FM
MATRESHKA MEDIA HOUSE LTD
MEDIA SOUND HOLDINGS LTD
MKFM
NATION RADIO
NORTHERN MEDIA GROUP LTD
OBAN FM COMMUNITY RADIO LTD
ORIGINAL ABERDEEN FM
PANDA PODCAST LIMITED
PANJAB RADIO LONDON LTD
PROSTREAM INTERACTIVE LIMITED
QUIDEM MIDLANDS LIMITED
RADIO ESSEX LIMITED
RADIO EXE LTD
RADIO JACKIE LIMITED
RADIO MANX LTD
RADIO MARIA ENGLAND
RELEASE RADIO BROADCASTING
LIMITED
SABRAS SOUND
SARA-INT LTD
SHETLAND ISLANDS BDCST CO LTD
SILK FM
SOUTH WEST SOUND LIMITED
SUNRISE ANALOGUE
SUNSHINE FM LTD
THE PANJABI CENTRE
THE VOICE (NORTH DEVON) C.I.C.
TOUCH BROADCASTING LTD
VIVE MEDIA