Exclusive Mayor of London event deal for Lyca Radio and Lyca Gold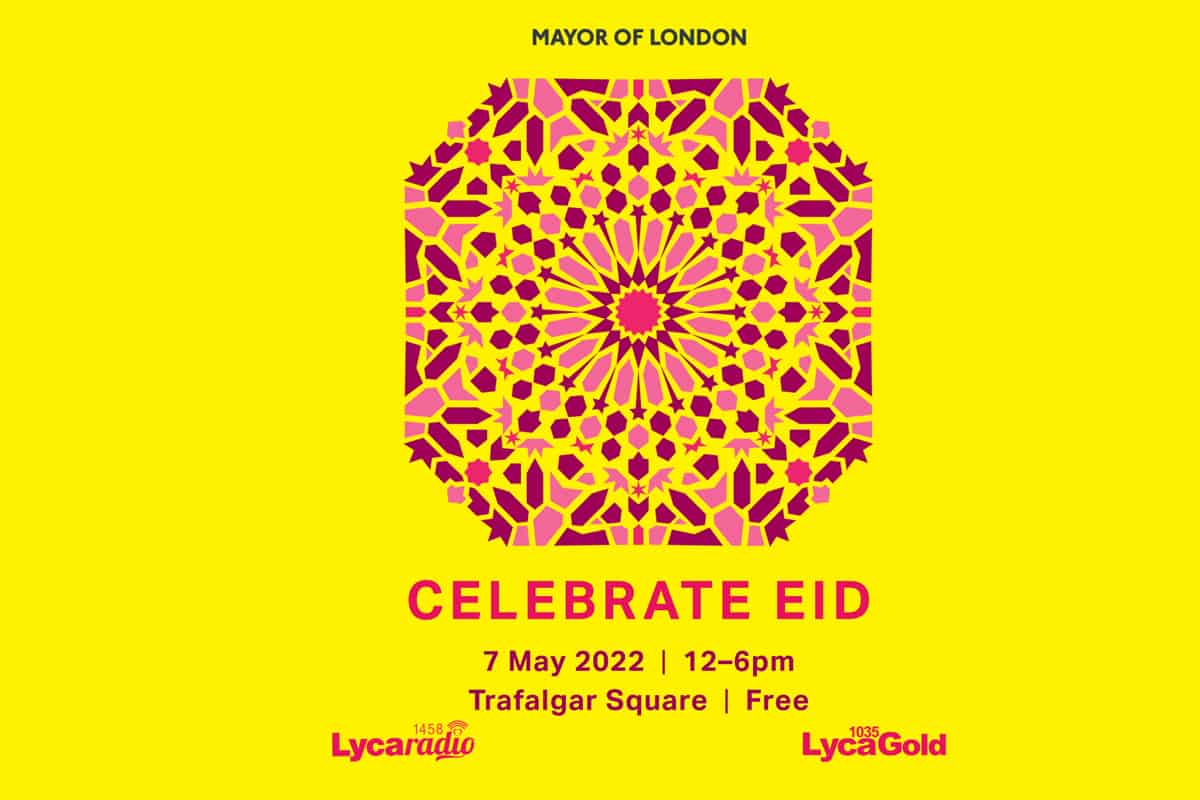 Lyca Radio and Lyca Gold have been named exclusive radio partners of this weekend's Eid In Trafalgar Square event.
The free Mayor of London event is scheduled to take place this Saturday (7th May) between midday and 18:00 in Trafalgar Square.
This is the third Mayor of London event that Lyca Radio is a part of. Previously, Lyca Radio was named exclusive radio partner of Diwali and Vaisakhi events.
Raj Baddhan, CEO of Lyca Media said: "It gives me great pleasure to announce our third partnership with the Mayor of London for the flagship Eid event taking place in Trafalgar Square this weekend.
"Like we did for Vaisakhi and Diwali (2021), we will pull out all the stops to celebrate Eid with our listeners on-air and on-ground. Being a London-based Asian radio station, we cover all kinds of events to keep us connected with various Asian communities across the capital."
The Main Stage will be hosted by presenter Mistah Islah alongside former teacher and broadcaster Mehreen Baig and features a mix of traditional and contemporary acts including Baha Yetin Sufi Ensemble, Nafees Ifran & Qalandar Qawwali Band, Dur Dur Band, Star Children's Choir and the Original Mummy's Boy, spoken word poet Hussain Manawer, plus a special guest star.