Danny Matthews and Martin Emery to join line-up at Central Radio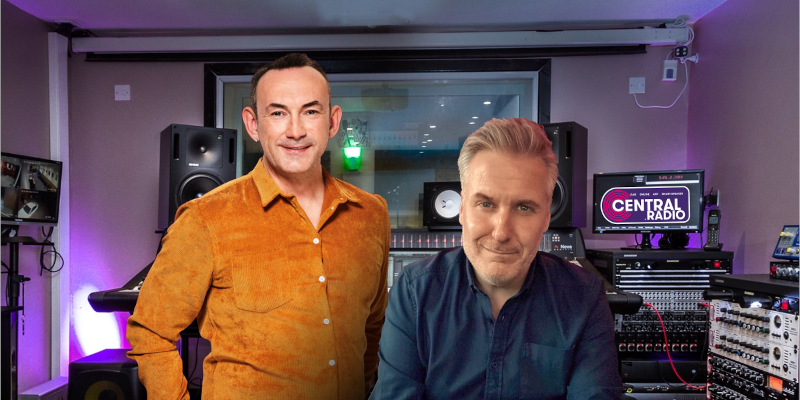 Danny Matthews is to host the Central Radio Breakfast Show and Martin Emery, weekend shows, when the station launches across the Fylde coast early next month.
Danny has worked for stations across the North West including Key 103, Rock FM, Magic, Real Radio Capital Gold and The Bay in Lancaster, where he hosted the Breakfast Show which later became Heart Breakfast following a rebrand by owners, Global.
The Bay Breakfast with Danny Matthews was was named UK Local Breakfast Show of the Year at the Arqiva Commercial Radio Awards in 2012.
Over the last few years, Danny has specialised in the live entertainment circuit, working at events as a stage host and Master of Ceremonies.
Danny Says: ''I can't wait to be part of this exciting new radio station for the Fylde coast.
''Waking up the people of Blackpool, Wyre and Fylde every morning will be a great privilege, and I can't wait to get started.
''Central Breakfast with Danny Matthews will be a truly local breakfast show, with great music, local news and information, and of course, we'll try and have a good laugh along the way.''
Nathan Hill, Central Radio's Station Director, added: ''We're over the moon to have Danny on board on breakfast.
''His reputation for delivering quality, highly entertaining programming is second to none. He remains a very popular presenter across the North West and is a name listeners trust to provide them with a perfect start to their day.
"These are exciting times for broadcasting in our town, and we hope that Central Radio will become the new 'local' radio station which will be the first choice for great music and local information for our listeners in Blackpool, Wyre & Fylde."
Martin Emery, who joins the line-up initially for weekend mid-mornings, has been a presenter at a string of stations across the North West, including Tower FM, Wire FM, Wish FM, Imagine FM, The Bay and Radio Wave.
He's also well known for his voiceover work, including as the voice of 'DJ Andy' on the fictional station Forever FM, in Peter Kay's comedy, Car Share, on BBC One.
Martin says: "'These are exciting times for local radio on the Fylde coast. It will be a pleasure to broadcast to such a fantastic area once again, giving our listeners the chance to enjoy real local radio, something they've badly missed over the last couple of years.''
Elsewhere in the station line-up, Dom Molloy will host Drivetime. He previously hosted the Evening Show at The Revolution, as well as fronting shows at stations in Warrington and Chorley.
Former breakfast host on The Bay, Lyndsey Kerr, will present Weekend Breakfast, with Nathan Hill hosting the weekday mid-morning slot, Steve James weekend lunchtimes, and James MacDonald weekend drive.