Weekend programme schedule changes at LBC as new voices join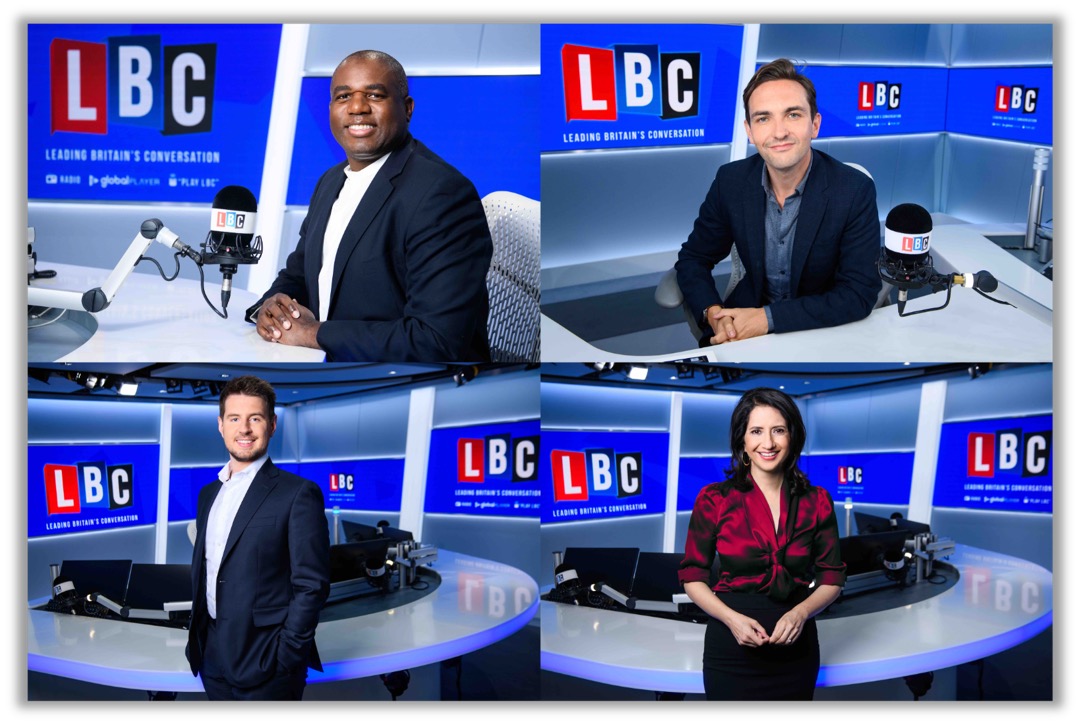 LBC is introducing a new weekend schedule with many new voices joining the Global station.
Here's what's new:
David Lammy – Shadow Foreign Secretary and Labour MP for Tottenham – moves to launch a new Sunday morning show, from 10am to 1pm.
Lewis Goodall will be hosting a new Friday evening show, from 6pm to 9pm.
Sangita Myska is set to host her own Saturday and Sunday afternoon show, from 1pm to 4pm.
LBC's Westminster Editor Ben Kentish gets a brand-new show on Sunday afternoons from 4pm to 7pm.
And as previously reported, Tom Swarbrick is the new host of LBC's Drivetime programme every weekday from 4pm.
Elsewhere in the schedule, Ian Payne hosts LBC's late-night show, Monday to Thursday from 10pm to 1pm, and Richard Spurr presents the weekend overnight programme on Saturday and Sunday from 4am to 7am.
Tom Cheal, LBC's managing editor, said: "As the country begins a new chapter, LBC is delighted to welcome these exciting and compelling voices onto our new-look weekend schedule. Joining our stellar line up of broadcasters and journalists, they will all bring fresh perspective and analysis to the big stories of the day and most importantly, continue to put our listeners centre stage and debate the issues that matter directly with them."