Global's local guidelines changes revealed by Ofcom
Ofcom says it is 'minded to approve' a request by Global Radio to change the 'approved areas' under the updated localness guidelines.
The biggest radio group wants to change the South of England, East of England and West of England areas to 'Meridian', 'Anglia' and 'South West and West Country' areas.
Changes announced last year mean larger approved areas for which minimum 'local hours' requirements apply.
RadioToday reported in November that Global had asked for changes to create a better fit around its licensed stations. It would see areas such as Bournemouth and Southampton moved from the West to the South of England, and stations covering Luton, Bedford, Milton Keynes and Northampton (Heart Four Counties) moved from the South to the East area. The licensed area for Gloucester & Cheltenham would move from the Midlands area to 'South West and West Country'.
Ofcom says: "We are minded to approve Global's requests and are seeking views from interested or affected parties before making our final decision."
The regulator is running a consultation on its website, which will close on 11th February 2019.
Here are the licences owned by Global in the South/West/East of England and how they would fit into the group's proposed areas. For each of the three areas, Global would be required to provide one three-hour daily show from within the approved area.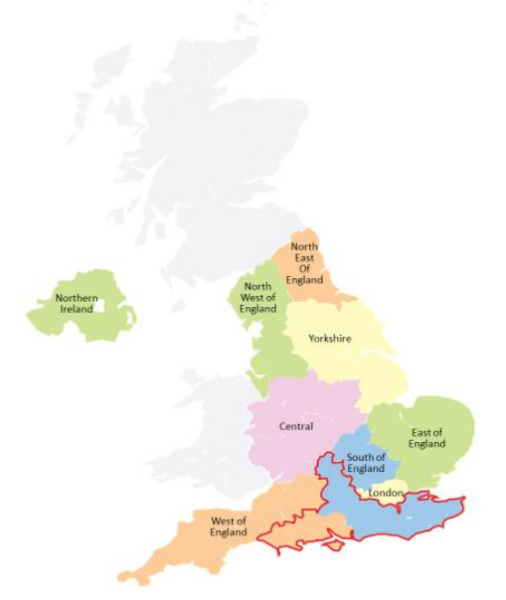 Meridian
Bournemouth (Heart)
Brighton, Eastbourne & Hastings (Heart)
Brighton & Hove (Capital)
Maidstone, Medway & East Kent (Heart)
Oxford & Banbury (Heart)
Reading & Basingstoke (Heart)
Reigate & Crawley (Heart)
South Hampshire (Heart, Capital)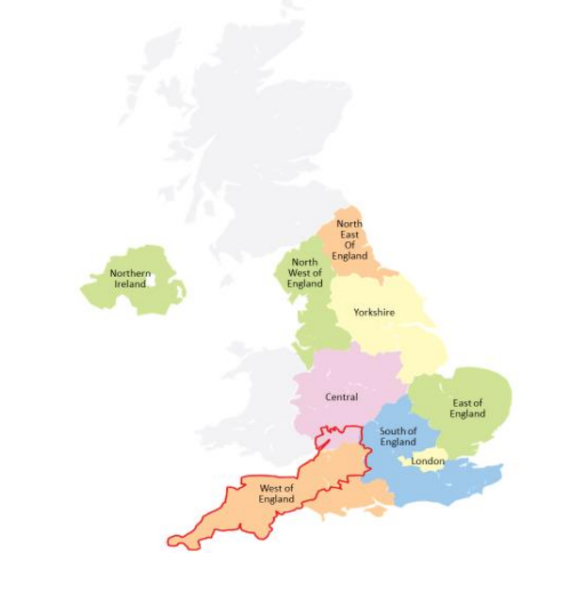 South West and West Country
Barnstaple (Heart)
Bristol & Bath (Heart)
Cornwall (Heart)
Exeter & Torbay (Heart)
Gloucester & Cheltenham (Heart)
Plymouth (Heart)
South Hams (Heart)
Swindon & West Wiltshire (Heart)
Taunton & Yeovil (Heart)
Anglia
Cambridge and Newmarket (Heart)
Colchester (Heart)
Harlow (Heart)
Ipswich & Bury St. Edmunds (Heart)
Luton & Bedford (Heart)
Milton Keynes (Heart)
Northamptonshire (Heart)
Norwich & Great Yarmouth (Heart)
Peterborough (Heart)
Southend & Chelmsford (Heart)
RadioToday's take
The previously announced areas created some issues for Global – particularly in areas like the south coast. Global has Capital in Brighton and Capital in Southampton – but under the Ofcom areas revealed last year both would have been required to have a 'local' show. The proposed change means the two stations can share a three-hour daily programme to meet the requirements.
This consultation is open for the next four weeks – once it closes, Ofcom could make a quick decision and Global could begin plans to increase networking from as early as March or April.
It's likely Capital will be the first brand to roll-out a national breakfast show across England, with one daily opt-out show from the network for the Midlands (Capital Birmingham and Capital East Midlands), North West (Capital Manchester, Capital Liverpool and Capital Lancashire aka 2BR) and Meridian (Capital South Coast and Capital Brighton). The Capital North East and Capital Yorkshire services won't be required to have a locally-produced show as they are regional licences – but could still have one instead of relaying programmes from Leicester Square.
Capital Scotland, Capital South Wales, Capital North West and Wales and Capital Cymru have different localness requirements as they're in different nations – and Scotland and South Wales obviously are owned by Communicorp UK.
It appears these proposals would only affect the licensed stations shown above – so approved areas wouldn't change for other stations or groups.
Global is pushing the boundaries with Ofcom, quite literally, but with the wording of Ofcom's reply to the request it looks like Global will get it approved in time for the start of more networking within the next few months.
Ofcom are minded to accept Global's request for bespoke regions in the South, East and West, but have opened a consultation for views. Map below shows the 3 proposed Heart regions (this would allow them to run 1 3-hour 'local' show in each block)https://t.co/vCF8p2TCb4 pic.twitter.com/8mvN1C1cYc

— Matt Deegan (@matt) January 15, 2019