BBC Sounds sees record number of users in Q4 2020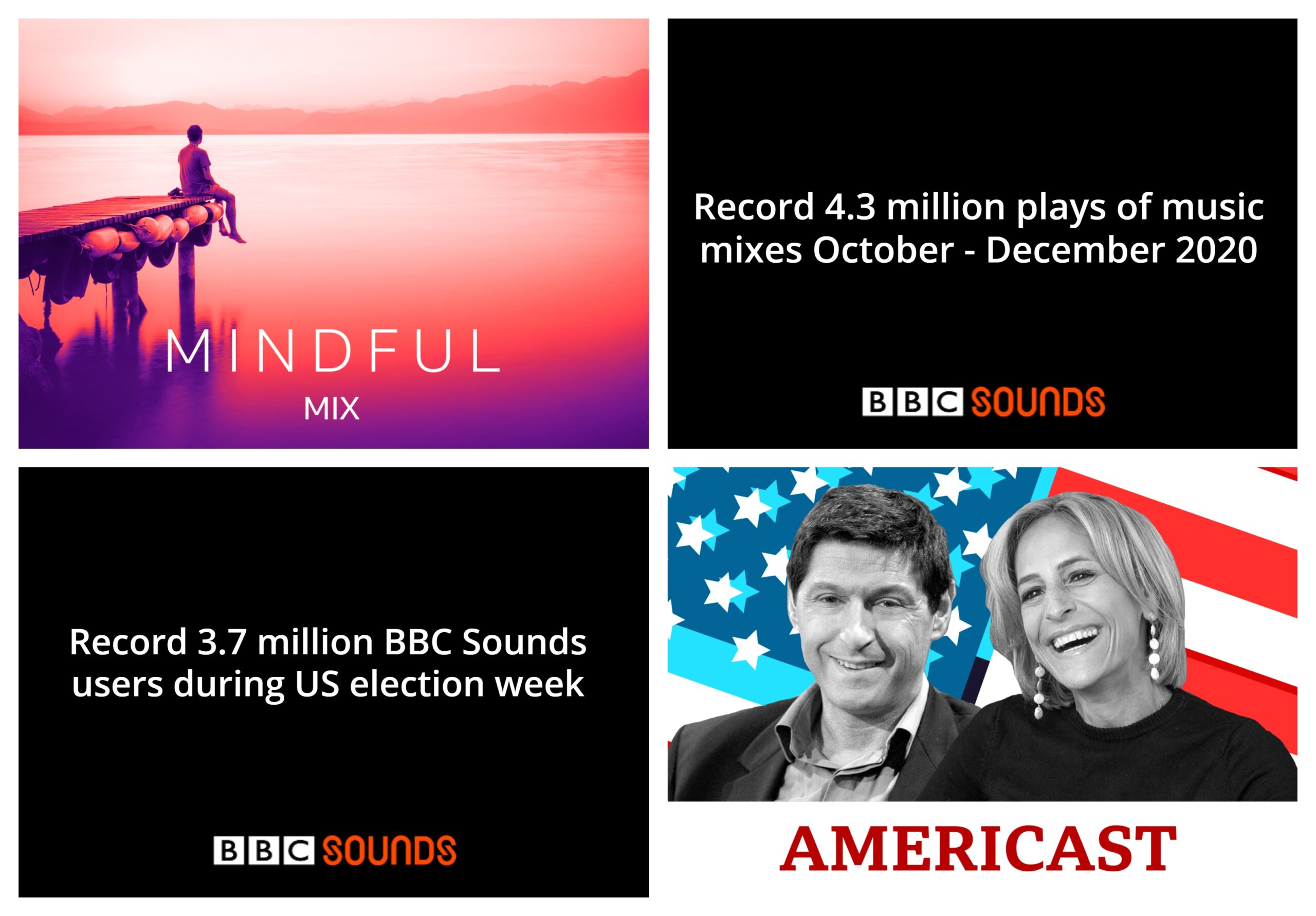 New data for the final quarter of last year shows there were a record 3.7 million BBC Sounds users during the week of the US Election.
Over the three months, there were also a record 4.3 million plays of music, up 1 million on the previous record.
Christmas Music Mixes, Mindful Mix, Sounds of the 90s with Fearne Cotton and Cillian Murphy's Limited Edition came on top as the most listened to music mixes and programmes during a record period.
Newscast and Americast are the first and second most listened to podcasts both for all adults and for under-35s during this quarter, whilst the YUNGBLUD Podcast has the biggest proportion of under-35 listeners, followed by 6 Degrees from Jamie and Spencer.
The latest data shows there were a record 316 million plays of all audio on BBC Sounds, and a total of 130 million plays for on-demand radio and podcasts in this quarter.
The average weekly BBC Sounds audience was 3.5 million across the app, website and voice activated devices, with a record 3.7 million during the week of the US Election.
Again this quarter, 57 percent of overall plays on BBC Sounds were for live content and 67 percent of all listening hours on BBC Sounds were live.
Jonathan Wall, Controller of BBC Sounds, said: "Listeners turned to BBC Sounds at the end of last year for brilliant insight into global events from our live radio stations and our podcasts, as well as a range of music that helped us all through a difficult Christmas.
"We know how much people value what they're listening to particularly at the moment at home, on walks or during exercise so I'm delighted more people are finding great audio for them on BBC Sounds."
The Archers continues to top the charts for on-demand radio programmes for all adults on BBC Sounds followed by Hercule Poirot, for the second consecutive quarter, and Desert Island Discs. In Our Time, Old Harry's Game and A Promised Land By Barack Obama also appear in the top ten this quarter.