New KISS Life show introduced with Swarzy Macaly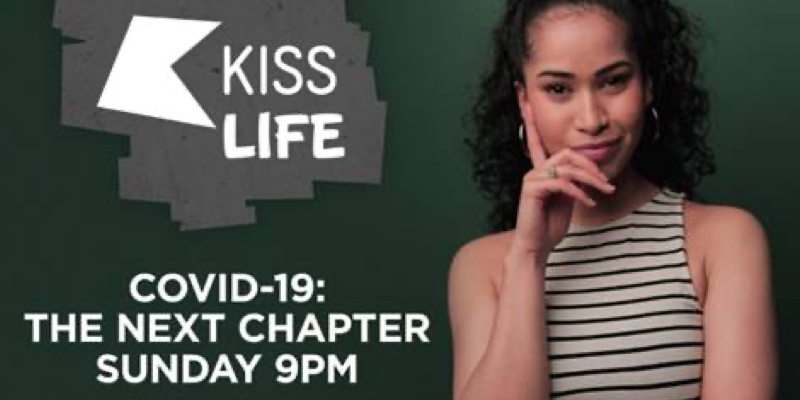 KISS is introducing a new Sunday evening show called KISS Life hosted by Swarzy Macaly.
Bauer says KISS Life will be a place for reflection and discussion on the KISS Network – a weekly gathering for people to bring their authentic questions and opinions to the table, and to hear from those in power and positions of influence to help make sense of the world.
Starting at 9pm on Sunday 7th March the live show will include stories from contributors and listeners from all around the UK.
Swarzy presents weekend music programming on KISS FM and weekdays on KISS Fresh, and regularly hosts youth and issues orientated events for organisations ranging from @mylifemysay for the US Embassy, The Mayor of London's office and Somerset House.
Most recently she hosted a Q&A with Sir Keir Starmer for young people. She was also recently nominated by Lord Wooley as a Black History Month "Next Gen Trailblazer" on behalf of the Duke and Duchess of Sussex.
Speaking about the upcoming show Swarzy said: "I cannot wait to launch KISS Life this Sunday! It's both exciting and empowering to host a brand-new show that's never been done before and so I'm ready for the conversations, special guests, and all that will come with hearing and sharing untold stories with our listeners.
"Given that the pandemic has reshaped everyone's life, this is something so fresh and perfect for 2021. I believe the show will serve everything from insight to inspiration. Join the group chat this Sunday – it's going to be big!".
From 11th April there will be a subsequent weekly run of 11 shows, all funded by The Audio Content Fund and produced by The Playmaker Group, marking this significant summer in everyone's lives.