Cornelius Lysaght: Life after BBC Radio 5 Live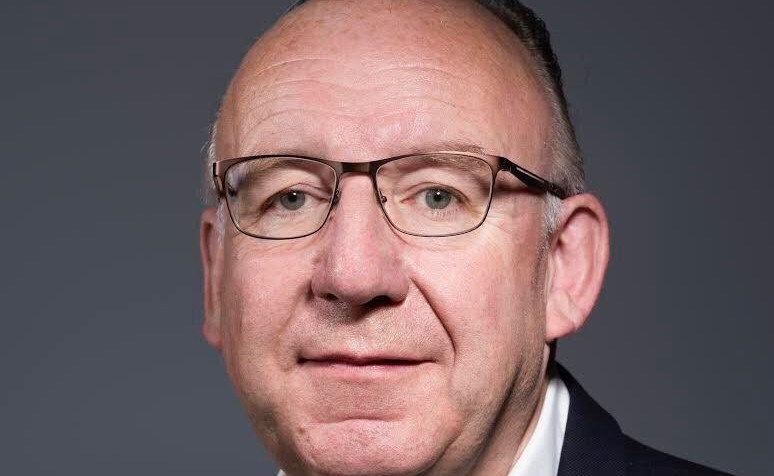 If you were to ask someone who has followed British horse racing over the past few decades for the voice they feel is most synonymous with the sport, a number of names will crop up.
Legendary commentator, Sir Peter O'Sullevan would be one. Younger fans may look to Richard Hoiles or Simon Holt. Yet, the person who would be mentioned more often than most is Cornelius Lysaght.
For 30 years, Lysaght was the voice of racing for the BBC. As the figurehead of 5 Live's horse racing coverage, Lysaght's tones regularly drifted across the airwaves, bringing to life the biggest race meetings for fans who weren't lucky enough to be in attendance.
Lysaght's column would cover all facets of the sport, and his insights and opinions were always greeted with great respect.
Before the days of mobile streaming, racing fans who couldn't watch the action during the week would tune in to 5 Live in March and listen to Lysaght's commentary during the Cheltenham Festival. Cornelius called home victories for many of horse racing's greats, including both of Sprinter Sacre's Champion Chase wins, all three of Best Mate's Gold Cup triumphs, and every instalment of the storied rivalry between Denman and Kauto Star.
Many racing fans were left dismayed when, at the beginning of 2020, it was announced that Cornelius Lysaght would be leaving his role at the BBC. This wasn't a personal decision, more part of a systematic effort across the company to introduce more diversity and lower the average age of their listenership.
"The decision to let me go is obviously disappointing," Lysaght told The Telegraph in an interview earlier this year. "It's sad, and I think the BBC is wrong in the decision it has made.
"However, I completely respect its right to do so because I've had a really happy relationship with the BBC for 30 years. And I'm absolutely in love with radio."
While clearly aggrieved by his unceremonious departure, the move has allowed Lysaght to set out in search of new and exciting ventures.
Since leaving the BBC, Lysaght has written a book titled "World Racecourses". Including a foreword written by Frankie Dettori, Lysaght lists 100 of his favourite racecourses, highlighting famous venues in Britain, Ireland and other courses from across the horse racing world.
The 54-year-old has been very keen to educate himself in more modern forms of media. Along with an active Twitter handle and posts on platforms such as Instagram, Lysaght has his own fortnightly podcast called "Corneliuscast", and regularly appears on other popular podcasts such as the Horse Racing Podcast and Luck On Sunday.
Lysaght is still involved with various ownership syndicates, and remains keen to share stories from his life within horses racing wherever possible.
So, while his involvement with Britain's preeminent sporting media body may have been ceased, Cornelius Lysaght's passion for all things horse racing burns brighter than ever before.