Heart's Make Me a Millionaire radio competition returns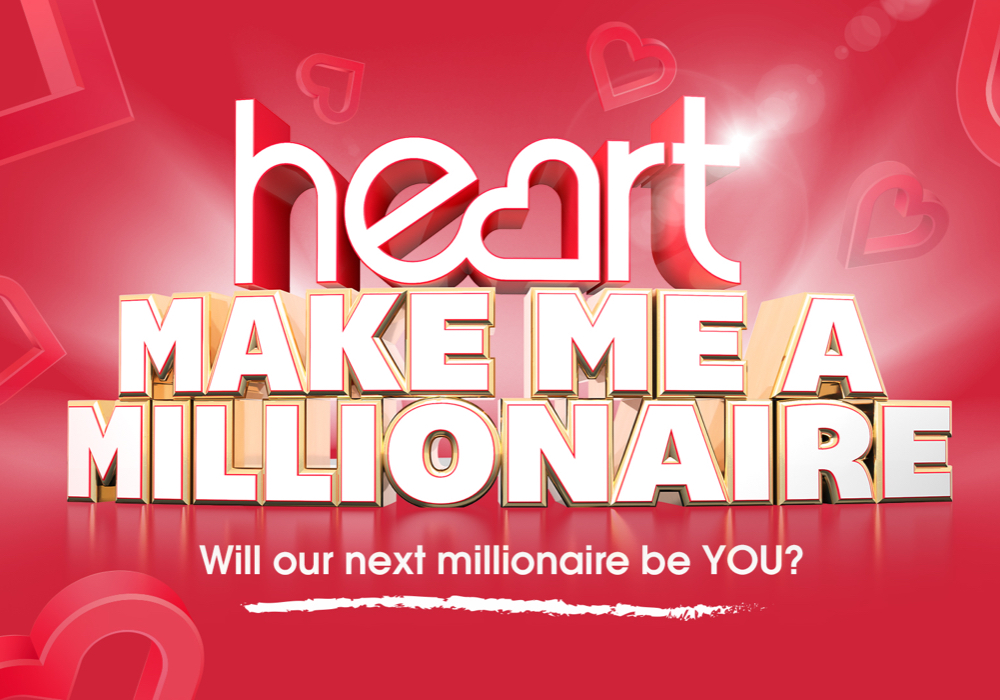 Heart is giving away another million pounds with the return of its Make Me a Millionaire competition for the fourth year running.
Since it began in 2020, the game has seen hundreds of winners take home prize sums ranging from £1,000 to £20,000. 
Last year, lighting service engineer Paul Clymer turned down £2,000 for his place in the Million Pound Final. Out of 39 finalists, Paul was the 15th person to pick his box in the final and scooped £1,000,000 in May 2022.
Entrants must listen out for a song by a specific artist – announced each morning on Heart Breakfast with Jamie Theakston and Amanda Holden – and enter, either by text or online for the chance to win. A daily winner is then selected at random.
Then, live on air, they have to decide on the daily prize or a place in the final which will take place on the morning of Friday 28th April.
Jamie Theakston said: "We're so excited to announce that Heart's Make Me a Millionaire is back for its fourth year running. We've had some amazing winners over the past years and we can't wait to see who scoops up the million pound prize this year. Good luck to everyone!" 
Amanda Holden added: "We're back with the biggest competition on UK radio! Heart's Make Me a Millionaire is such a magical and life changing moment for our Heart listeners and over the next 12 weeks, they will not only have a chance to win daily cash prizes, but someone very lucky will win £1m!
"It's a huge joy to be part of something that changes people's lives, and I can't wait to see who will win and become the UK's newest millionaire!"