Manveen Rana joins The Times for daily podcast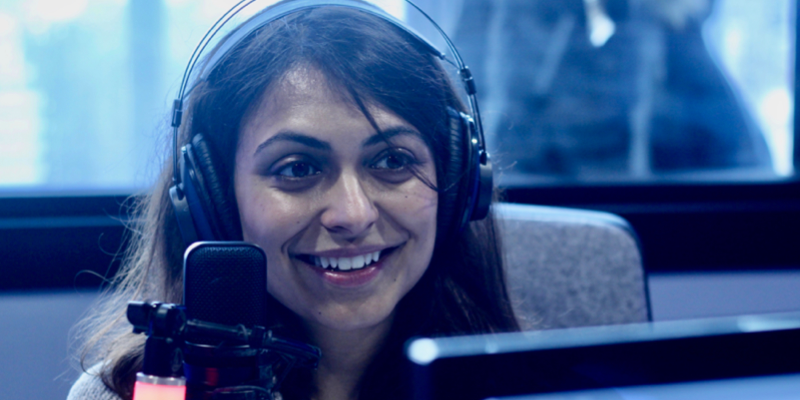 BBC Radio 4 Today reporter and BBC News journalist Manveen Rana is joining The Times and Sunday Times to host a new daily podcast.
News UK and Wireless Studios are working together on the new show, called The Stories of Our Times, which will be available each weekday at 6am.
Times columnist David Aaronovitch will also be hosting the podcast once a week.
Rana is joining from the BBC where she is an investigative reporter for Radio 4's Today programme and BBC News, including Panorama and the News at Ten.
A team of eight producers has also been hired, including Leo Hornak as the podcast's executive producer. Leo also comes from BBC Radio 4, and has experience at BBC World Service and This American Life.
Manveen Rana said: "I'm so excited to be part of this project. Podcasts offer listeners the chance to cut out the noise of modern life and really engage with a story. We will be bringing together some of the best and most trusted journalism from The Times, with the depth and the compelling storytelling that you can create with a podcast. For anyone trying to navigate the modern world, that's a godsend!"
John Witherow, Editor of The Times, said: "Our readers trust our award-winning journalists to navigate a complex world for them, and we are constantly innovating to ensure we're telling those stories in the most compelling way. Launching the Stories of Our Times podcast is a logical development and will bring our high-quality journalism in audio to a new audience."
Stories of Our Times adds to The Times's & The Sunday Times's portfolio of podcasts including Red Box, the insider's look at Westminster presented by Matt Chorley, and Giles Coren has no idea, which went to number one in the podcast charts.
Jimmy Buckland, managing director of Wireless Studios, said: "Stories of our Times will provide an exciting new way for audiences to understand what's happening in the world, combining the powerful audio storytelling that Wireless specialises in with the world class journalistic expertise of The Times. It's exciting to be extending the relationship between Wireless Studios and The Times through this new podcast, and to provide a new route for our advertising and sponsorship partners to connect with high value news consumers."
Over the weekend, The Telegraph reported that News UK is getting ready to announce details of a new station – Times Radio – to rival Radio 4.