Mark Pougatch moves on from BBC Radio 5 Live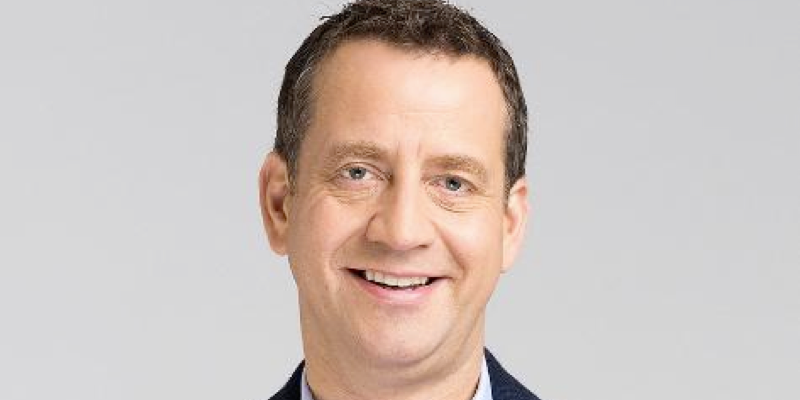 Sports broadcaster Mark Pougatch has announced he's leaving BBC Radio 5 Live and looking forward to his next radio challenge.
He's been at the station since 1994 as presenter of flagship programmes including Sports Report but has been doing less in recent months due to other commitments at ITV and BT Sport.
Mark said: "After an incredibly happy time there, I've come to the end of the road now at BBC Radio 5 Live."
He thanked everyone he's worked with on both sides of the microphone, and said he's sorry he didn't have the chance to say goodbye on-air.
Other long-serving 5 Live sports broadcasters to leave in recent months include Cornelius Lysaght, Garry Richardson and John Inverdale.
BBC Radio 5 Live is also losing Tim Levell who is moving to a new role at Wireless Group. Tim joined 5 Live from Blue Peter in 2013 and for the last three years has been the Editor of the Emma Barnett programme and Chiles on Friday.
Some personal news as a very happy adventure on the radio comes to an end – but there is plenty more to come! pic.twitter.com/QdJeYx5gaq

— Mark Pougatch (@markpougatch) January 8, 2020
A privilege to manage Mark for 11 of those years and before that to have a lot of fun producing him on 5 live sport. A gentleman, good friend and the man who set the highest bar.

— Jonathan Wall (@wallj10) January 8, 2020
You are a sensational broadcaster, with the highest of standards and editorial judgment. Thank you for all your warmth, help and advice when I joined. So generous. I will miss you on air but hopefully not as a friend! See you at Cheltenham.

— Mark Chapman (@markchapman) January 8, 2020
Big love Pougers. Good luck

— Dermot O'Leary (@radioleary) January 8, 2020
You're Jedi mate, one of the best.

— Nihal Arthanayake (@TherealNihal) January 8, 2020
From listening, as my Grandfather checked his pools coupon, to Raymond Glendenning (just remember hearing him!!) & Eamonn Andrews, through Peter Jones, Des Lynam, etc., you are up there with them @markpougatch. Their, & your, standards inspired the rest of us. Thanks & good luck.

— Stuart Linnell MBE (@Stuart_Linnell) January 8, 2020
You're a legend. You may leave 5Live, but you're a Tailender for life and always welcome. Sad that you didn't do this at the end of the video though pic.twitter.com/QJ63BIcTSU

— Greg James (@gregjames) January 8, 2020
After seven amazing years at @bbc5live and @BBCNews – most recently as editor of the fabulous @Emmabarnett and Adrian Chiles – I'm off to pastures new.

I'm joining Wireless Group, part of @NewsUK. More details to come.

But I'll miss the people at 5 Live hugely….

— Tim Levell (@timlevell) January 8, 2020