Dorchester radio station raises funds for local school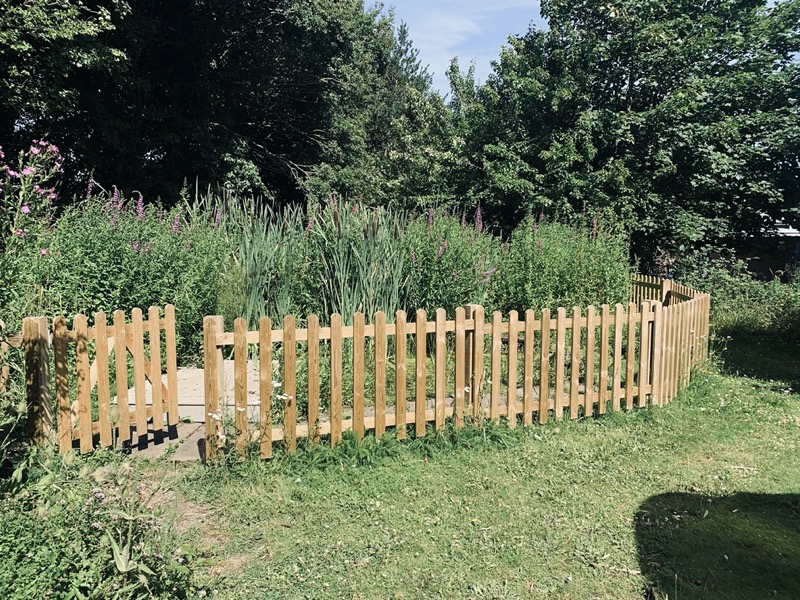 KeeP 106 has launched a fundraising appeal on its second birthday to support a local first school.
The Dorchester community radio station is helping The Prince of Wales First School raise £5,000 to enable its wildlife garden to be accessible to everyone.
Julia Nineham, the pre-school leader and a Governor at the school, said: "Over the past two years, all at the school have been busy developing the wildlife area, which has become very much like a secret garden. Through regular community 'makeover days', they have been able to develop this space into an exciting learning environment.
"The school keep chickens and guinea pigs that the children look after every day. Not only do their children learn how to care for these animals but it also provides a therapeutic resource for the emotional literacy programme and 1:1 care of pupils.
"Additionally, the school encourage children to plant, nurture, pick and eat the produce, which is grown in the polytunnel and raised beds. Any excess is sold to the community from the school gate."
The wildlife garden has enabled the school to build strong relationships with parents and grandparents because they are keen to volunteer to maintain the garden. Some examples of this include a family who donated an irrigation system for the polytunnel and raised beds; another parent helps with grass cutting, and grandparents have helped with painting the sheds and weeding the beds.
Other community groups including Rainbows, Girl Guides and the Dorchester Opportunity Group during the day also use the space.