Chris Burns shares vision on the future of radio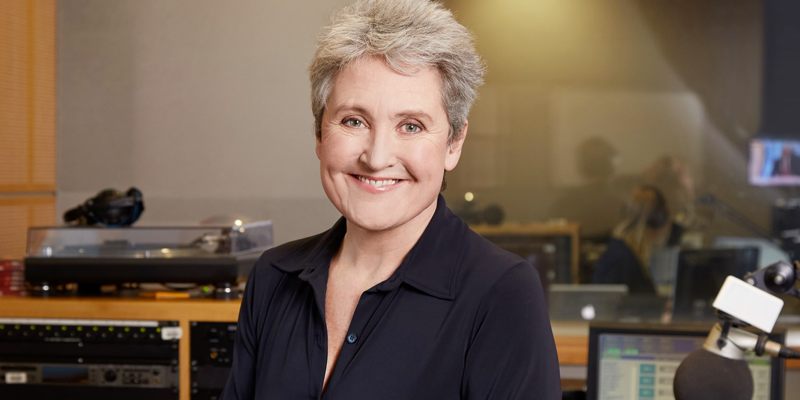 Maintaining live local news across England will continue to be a core part of the local radio offering in 2025, the BBC's Head of Local Radio Chris Burns has said.
Speaking in her session at the Radio Academy Festival, Chris gave her vision for local radio five years from now, and talked about how she thinks the BBC will sit alongside commercial and community radio, and how new technology will play a part.
Chris said: "Events this year have shown the power of local radio. Coronavirus has been a global pandemic, but the impact has been a very local one. And I believe our future success lays in building on what we've learnt during COVID. So, for me key ingredients for local radio in 2025 will be – trust the news, connecting with communities, acting as a front door to the rest of the BBC and also companionship.
"Our role in local radio has been to interpret what that means where you live. When the tiers were introduced we had callers to Radio Merseyside, unsure as to whether they were in the Liverpool City Region or not. We were able to explain exactly what it meant where they live in that area. Maintaining live local news across England will continue to be a core part of the local radio offering in 2025.
"At the start of lockdown we saw a massive increase in people contacting our stations – people wanted to give help, also people needed support. Many people in lockdown found themselves spending a lot of time on their own, many of them felt isolated. Local radio for some has become the fourth emergency service. Like the young boy in Devon who was facing abuse at home, he packed a bag and went to the station (Radio Devon), they managed to contact social services and put him in touch with the help he needed.
"Local radio is there, and will continue to be there for the fun moments. We need to build on our role in the coming years, being a front door for BBC and also creative industries as a whole.
"Local radio will also be a place where we celebrate local and live. We're passionate about where we live, we are passionate about our sports coverage, following our local sporting heroes, from grassroots to glory. I believe there is a bright future for local radio in 2025, but I don't live in a bubble, I recognise the world has changed. I don't see the expansion of commercial radio, national radio or streaming services or podcasts, being a threat to local radio. There is room for us all. What we need to do in local radio is take advantage of those new platforms.
"Future is bright for local radio. People like us, people like local radio. Audience research shows this. In this year alone so far, we've had 28.6 million requests for local content across England. There is a love for local radio. So in 2025, local radio will be about celebrating local life, it will be about trusting the news, it will be about connecting with communities, it will be about acting as a front door for the rest of the BBC and creative industries, it will be about cheering on local sporting heroes.
Local radio will always be local, based in the areas you live. I believe our future is bright."
The Radio Academy Festival continues this afternoon (Thursday) and tomorrow.