Four hosts and more speakers announced for Radio Academy Festival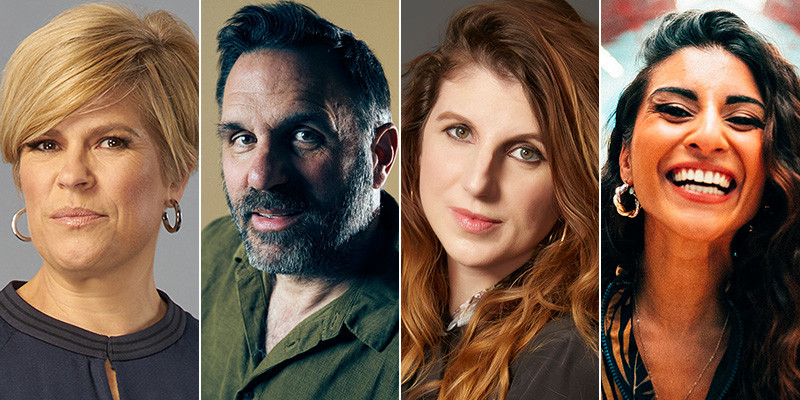 Emma B, Shaun Keaveny, Danielle Perry and Summaya Mughal are to host the Radio Academy Festival, plus more speakers have been announced.
The Power of Audio Stage, with keynotes, in-conversations and panels, will be hosted by Magic's Emma B in the morning, and the Creative Cul-de-sac's Shaun Keaveny in the afternoon.
Jess Phillips MP will be joining the stage, as will Peabody- and ARIA-nominated producer and sound designer Benbrick, of Have You Heard George's Podcast?
They join those already announced – the BBC's Charlotte Moore, Bauer's Richard Dawkins and Spotify's Tom Connaughton, and talks with Sam Ryder, Dave Berry, Michelle Visage, and audience expert Jay Richards.
The new ARIAS Winners Stage, where Gold, Silver and Bronze winning teams and presenters will talk about the projects that earned them trophies this year, will be hosted by Absolute Radio's Danielle Perry in the morning, and BBC Radio Leicester's Summaya Mughal in the afternoon.
They'll be hosting the likes of Emma Barnett, Lady Unchained, the Clyde 1 team, Jon Holmes, and Matthew Bannister.  The latest addition to this stage is talkSPORT Breakfast's Gold winning host Laura Woods, who'll be joined by colleagues to discuss the station's coverage of Euro 2020.
There will also be a third stage this year, named The Inspiration Stage, with guest speakers from across the industry delivering more in-depth seminars on bespoke topics, designed to stimulate new thinking about the changing industry.
These will include a Networking Masterclass with former Capital FM CEO David Mansfield, a look at the future of Radio in the Connected Car with Xperi's Joe D'Angelo, and a discussion about Why Brands Choose Radio to Build Better Customer Experiences, with Radio.co founder James Mulvany.
The Radio Academy Festival takes place on 7 Sept at The Royal College of Physicians in London.