£14 million raised by Cash for Kids Mission Christmas appeal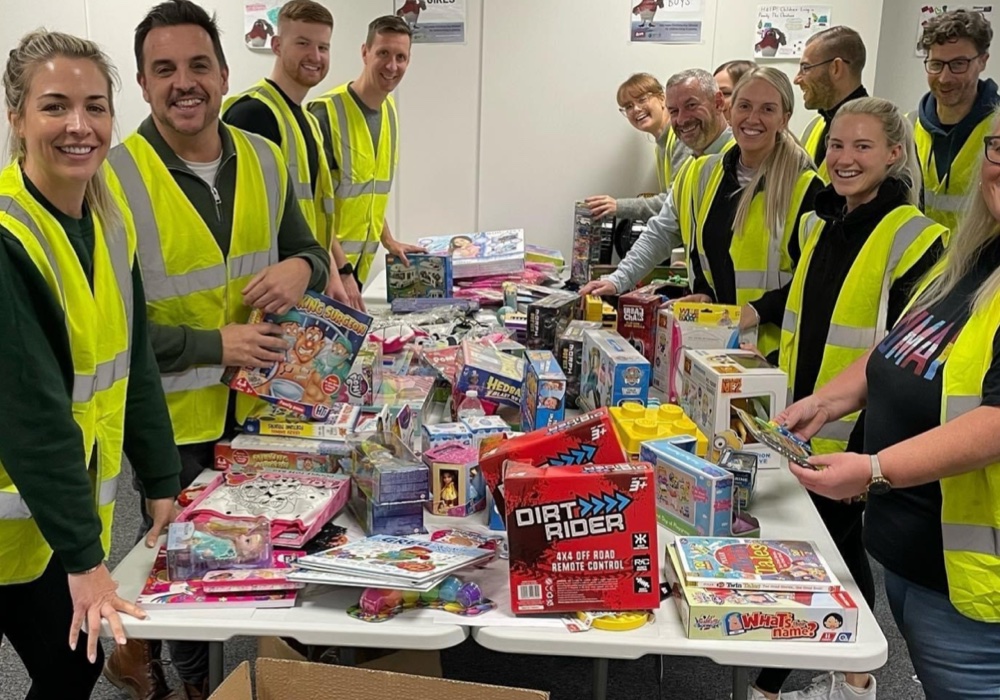 Breakfast presenters across Bauer have just announced the total raised by the Cash for Kids Mission Christmas appeal is over £14 million.
Magic Radio, KISS, Hits Radio and Greatest Hits Radio presenters have all been talking about the big charity campaign this morning.
The charity had record levels of requests for help this year as a result of the cost-of-living crisis, and will give presents to more than 286,000 children.
As well as support from sponsors including B&M Home Stores and Wickes – both retailers allowed their stores to be used a gift drop-off points – this year also saw generous donations from both Leeds United and the Liverpool Football Club Foundation. The LFC Foundation donated £20,000 to this year's Mission Christmas as part of a larger annual Cash for Kids donation, whilst Leeds United gave a generous £30,000 to help vulnerable children across the UK following a hugely successful Open Day.
Ronan Keating said: "For many families 2022 has been a continuous and devastating financial struggle, with many facing the prospect of not being able to give their children a present this Christmas.
"We're so happy that thanks to the incredible generosity of our listeners, we're able to deliver joy to more than 286,000 children across the country. We couldn't have done it without you, thank you!"
The team at Cash for Kids worked tirelessly throughout December ensuring that gifts reached the homes of the children who need them most. The charity works with many local grass-root organisations as well as social workers, head teachers and the emergency services who nominate families in crisis to be supported by the appeal.

(pictured: Hits Radio presenters Gemma Atkinson and Mike Toolan with volunteers at Mission Christmas HQ in Manchester)