Top RadioToday stories of 2022 and predictions for 2023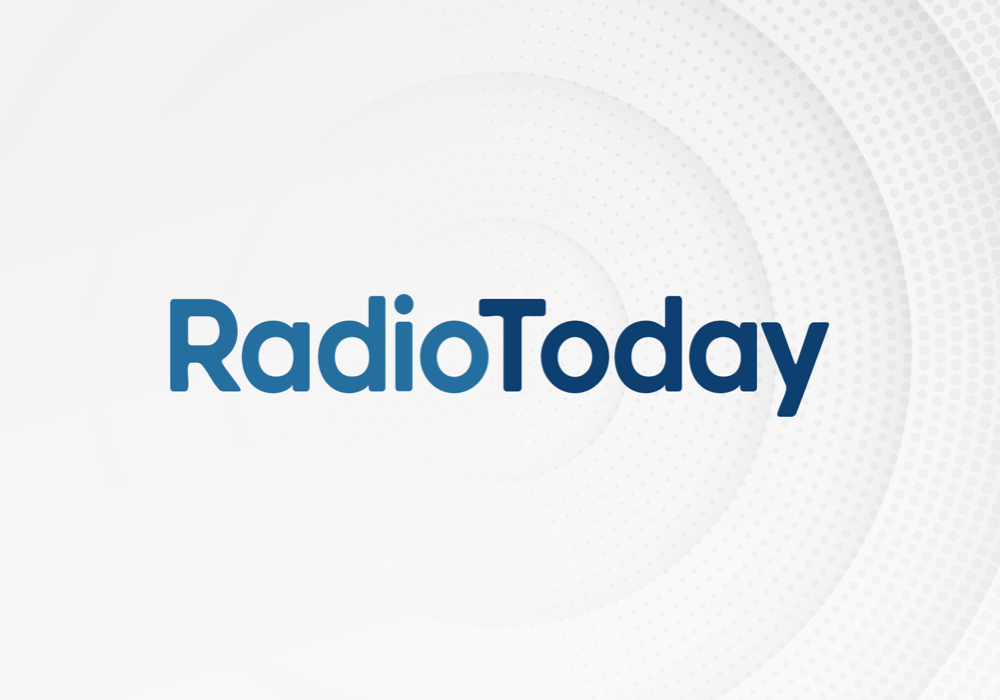 2022 was a big year for radio with some of our biggest personalities changing stations and major audience peaks following the death of Her Majesty The Queen.
It was the year of change for Steve Wright, Scott Mills and Chris Stark, Mark Kermode and Simon Mayo, Vanessa Feltz and Owain Wyn Evans.
Radio presenters and producers dusted off the OBIT guidelines handbook and proceeded to rewrite the rules on September 8th.
Local BBC Radio staff were given the news they didn't want to report on, Union JACK left the party without saying goodbye, Bauer and Nation split up, Blackpool became the new DAB hotspot, and Greatest Hits Radio spread to more transmitters.
In 2022 we reported almost 1000 radio industry stories – and we loved writing every single one. We love radio, that's why we do what we do and we'd like to thank you for visiting us, whether it's every day, or just when a story pops up that interests you. And thank you to our sponsors who make it all possible. We keep RadioToday free thanks to their support, so have a look around at some of the ads if you're in need of any new industry services.
So now here are our biggest stories of the last 12 months, and the biggest might surprise you!
The year started off with sad news from Oxford as the investor in three national Union JACK stations decided to try and sell the services. Unfortunately, the plug was pulled and they left without a formal announcement, and many good people lost their jobs.
It was a massive story for staff at local radio, on and off the air, as plans were announced to blow up Local BBC Radio and start all over again. The saga is ongoing and we wish all affected staff the best of luck in 2023.
OJ took one for the team by taking over the Big Show between Steve Wright leaving and Scott Mills starting. Listeners don't like change and sadly opinions are like arseholes, everybody has one.
A story about old shows ending, new shows starting and a bit of a change around on the schedule. It was the press release where< Angela Griffin, DJ Spoony and Michelle Visage joined BBC Radio 2.
Be careful what you tweet was the message here as Trevor Sinclair was suspended for tweeting his own personal opinion on events following The Queen's death. He never returned.
Due to a temporary staff shortage at MediaCity because of Covid, 5 Live decided to syndicate the World Service instead of giving some freelancers a go.
Podcasting 1 – Radio Nil. It was the end of an era at 5 Live as Mark and Simon decided to make their film review podcast exclusive and join Sony Music.
A shock decision was announced in November to close Wogan House in London (just after a big refurb too) along with Bridge House in MediaCity. What would Terry think!
If I was a betting man, I'd say this was the biggest story in the radio year, but according to our stats, just one other story drummed its way to the top of the chart. But this story isn't over yet – Steve's next move has yet to be announced.
Surprise! Owain has quite a following, parachuting this article to number one, which is a good sign for Radio 2. He'll start his new show this month as a replacement for Vanessa Feltz.
So what will next year bring?
Before bringing out the RadioToday crystal ball for 2023, let's look at some of our predictions from this time last year. On January 1st 2022, we predicted:
More local Hits Radio and GHR services on FM through rebrands and acquisitions by Bauer – this happened in Stafford, Dorset and other places and will continue in 2023 no doubt.
Capital and Heart expanding on FM through deals or acquisitions at Global – No movement from Global on this in 2022 but we suspect this might happen in 2023
A new national talk and/or news service from Bauer – this hasn't happened – but maybe this year?
More content creation companies and tech starts up acquired by radio groups – one or two, and probably more going forward
Bauer Ireland to look at operating a DAB multiplex full of services in the Republic – not yet, but again something we are expecting before too long
A major name to leave BBC Radio 2 daytime – well we're taking that as a yes!
Another new direction for Local BBC Radio – also correct but we didn't think it would be quite as destructive
A major newspaper group enters the radio market with radio versions of its local newspapers – not happened
A couple of independent national DAB services to close – turns out at least three closed in 2022
So how about 2023? Here are some wild predictions:
Steve Wright joins Bauer
Global creates a direct rival to Bauer's Greatest Hits Radio
Another major daytime change coming to BBC Radio 2
Bauer and Global turn off more AM transmitters
BBC turns off Radio 4 Long Wave transmitter
Two local FM frequencies owned by a group sold to new digital start-up stations
Un-launched community stations hand-back FM licences
Major TV duo sign for a radio group to host radio shows and podcasts
Local BBC Radio changes go ahead but with an alternative plan
Commercial radio news operation changes hands
LBC and legal commercial radio mark 50 years of broadcasting with special services
Bauer starts to roll out its Brands strategy in Ireland with another local acquisition
At least one remaining heritage commercial radio station rebrands in England
Spare capacity on SDL taken by Global
Changes incoming at talkSPORT
JACK 2 Hits and JACK 3 Chill rebrand to something more appropriate as Jack 2 returns to 107.9FM
More Small-Scale DAB licences handed back claiming to be unviable
Nation Broadcasting announces The Big Switch – Part Dwy
Another five local stations launch in Blackpool
South Coast Radio, Great North Radio and Scot FM return as online stations
Major international investment arrives in the UK radio industry
Global expands Summertime Ball and Jingle Bell Ball events to other locations
We'll see you again in 2024 to see how we did!
Happy New Year one and all.