Vernon Kay starts new show on BBC Radio 2 as Ken Bruce's replacement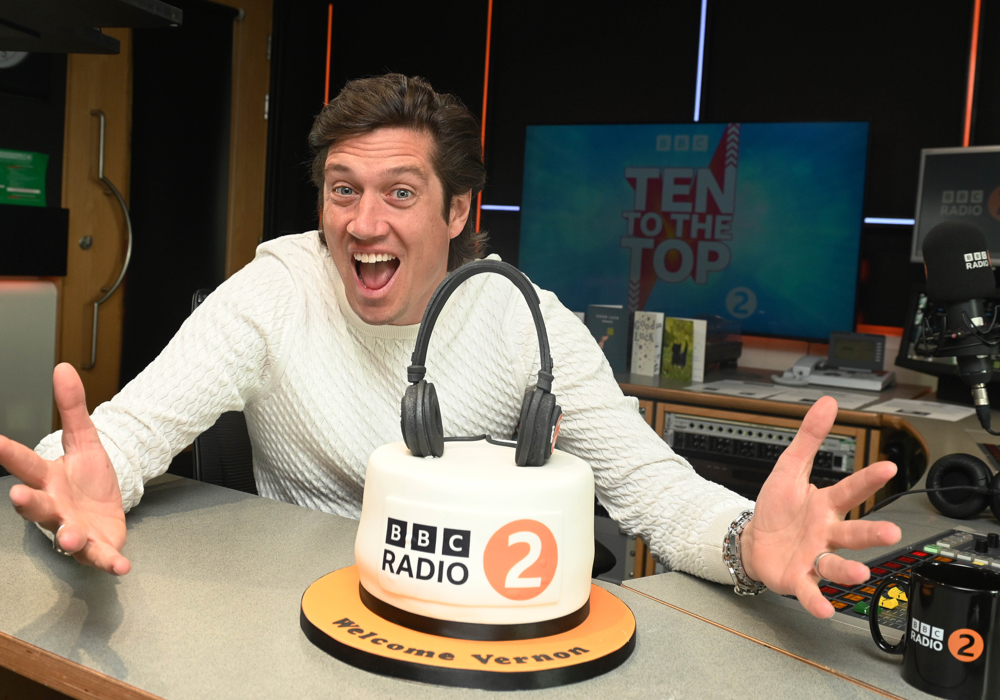 Right then here we go – the adventure, let it begin. Good morning everyone, welcome, welcome on board. Let's do this!.
Those were the opening words by Vernon Kay on his new BBC Radio 2 morning show as a replacement for Ken Bruce who's now over on Greatest Hits Radio.
His opening track was U2's Beautiful Day after which he said: "Tried and tested. My two daughters, Phoebe and Amber, they said 'Yeah dad, it's a classic. Play it!' There you go, Beautiful Day, U2, kicking us off."
He followed this with Chic's Good Times.
Other content in the first half hour included songs by Harry Styles and Kylie Minogue along with a few seconds of Sam Ryder before it was cut within seconds to hit the 10am news.
BBC Radio 2 has also introduced new jingles for the show – name checks and a new travel bed so far.
Vernon has a new feature each day looking at the BBC Archives, and he'll have the Record of the Week and Ten to the Top to do each weekday too.
Ahead of Vernon Kay starting the show today, people in Bolton gathered to wish him the best of luck, and Vernon appeared on BBC Breakfast to preview the show.
From Bolton with love @vernonkay starts his new mid-morning show TODAY on @bbcradio2 from 9:30am

Fellow Boltonians @sarajcox, @themarkrad and @clivemyriebbc wanted to send their congrats, along with Bolton Wanderers' @officialevatt pic.twitter.com/WoThh8v07d

— BBC North (@BBCNorthPR) May 15, 2023
'I'm very, very excited'

Vernon Kay spoke to #BBCBreakfast as he prepared to take over the mid-morning slot on BBC Radio 2

Listen here: https://t.co/kWoaGvZDJw pic.twitter.com/TxJmvMAmGY

— BBC Breakfast (@BBCBreakfast) May 15, 2023